Press Release: SmartCEO Honors Deacom with Corporate Culture Award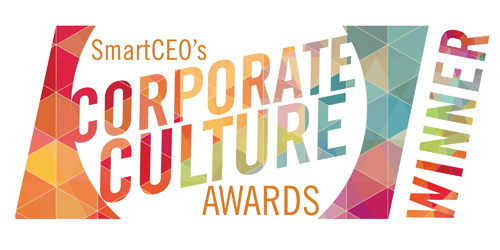 Chesterbrook, Pa, August 24, 2016: Deacom, Inc., the developer of a single-system ERP solution, has recently been awarded the Corporate Culture Award by SmartCEO Magazine. The Corporate Culture Award honors the top companies in the greater Philadelphia area that foster a collaborative, creative workplace culture to enhance performance and sustain a competitive advantage.
"We have created a unique culture at Deacom. It is one where pushing the boundaries of traditional methods and thinking differently is not only encouraged, but rewarded. We call this an impactocracy," says Scott Deakins, COO of Deacom. "Our team members share a passion for making a true impact on not just our software, but also the industry and our customers' successes. This approach pushes employees – be it developers, sales representatives, implementation experts, or HR professionals – to strive beyond what they think is possible and reach their full potential."
In the past two years, the Deacom team has doubled in size. To accommodate this incredible growth rate, the team moved into a brand new headquarters last December in Chesterbrook, Pa. The modern 37,000 square feet of office space is constantly being filled with new desks, collaboration spaces, game tables, and break areas.
"Interdepartmental collaboration is also a significant driver towards our overall success. Our best work is accomplished when people come together from different areas of the business and apply their unique perspectives. To foster these relationships, we create regular opportunities for these groups to get together outside of the typical project huddles or team meetings," continued Deakins. Examples of such events include free lunch every Friday, holiday and summer parties, homebrewer tastings, potluck dinners, charity 5K runs, ping pong tournaments, and food truck visits to name a few.
All winners of SmartCEO's Corporate Culture Award will be recognized at the awards event in December and showcased in the November/December 2016 issue of the publication. For more information about working at Deacom, visit the
careers
section of our website.