Have confidence that your EDI requirements will be met during your implementation.

Take advantage of an EDI team that uses best practices and has years of EDI translation experience.
Meet the necessary EDI compliance requirements of the large trading partners you strive to do business with.
Why use Deacom EDI functionality?
Deacom has built-in tools that can integrate and automate your many data flows. Below are a few reasons to use EDI for order entry and other data sets:
Order Accuracy

By using Deacom EDI, customers can experience more than 99% accuracy, which is far higher than what is seen with manual entry.
Order Efficiency

The time it takes to manually enter hundreds of orders is significantly reduced when accomplished through EDI automation.
Scalability

Productivity and operations can be increased without expanding data entry staffing
Cash Flow

Automated accurate invoice submissions can provide quicker A/R turnaround in most cases.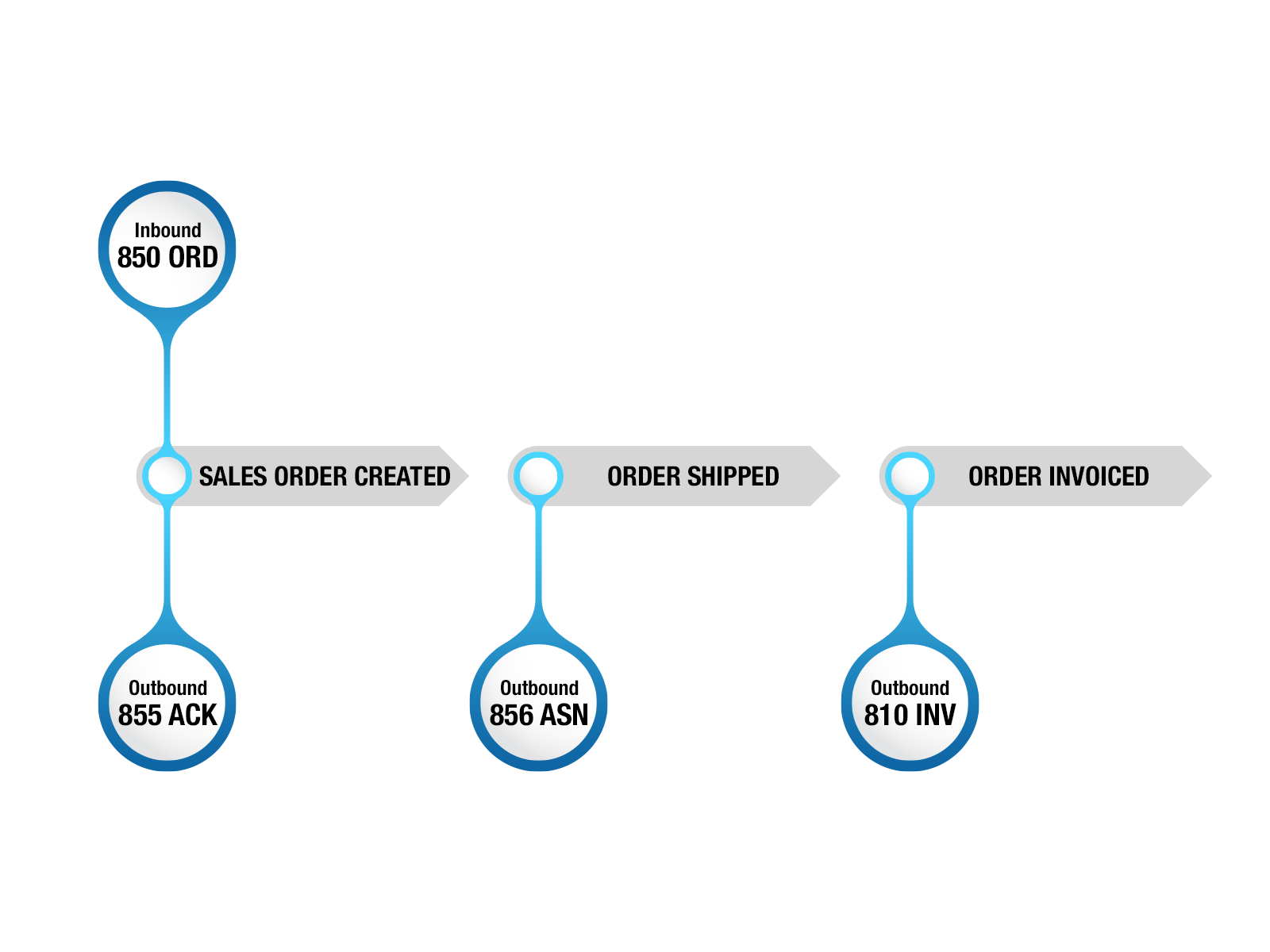 This is an example of four core transactions involved in a sales process. Transactions and requirements are different for every trading partner and can include one or more of the transactions shown.

Save time and reduce administration with a standardized set of EDI processes in our single ERP platform.

Automate sales order entry with Excel files from trading partners who do not use EDI.

If needed, ongoing support is available from EDI specialists after an implementation is completed.
How do we do it?
Built-in Tools
Standardized Methods
VAN Partnerships
Intelligent Loads to Enforce Accuracy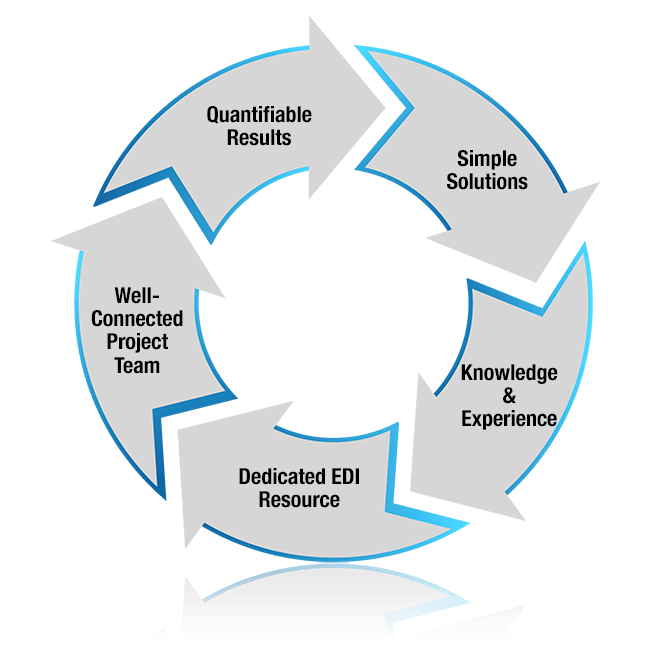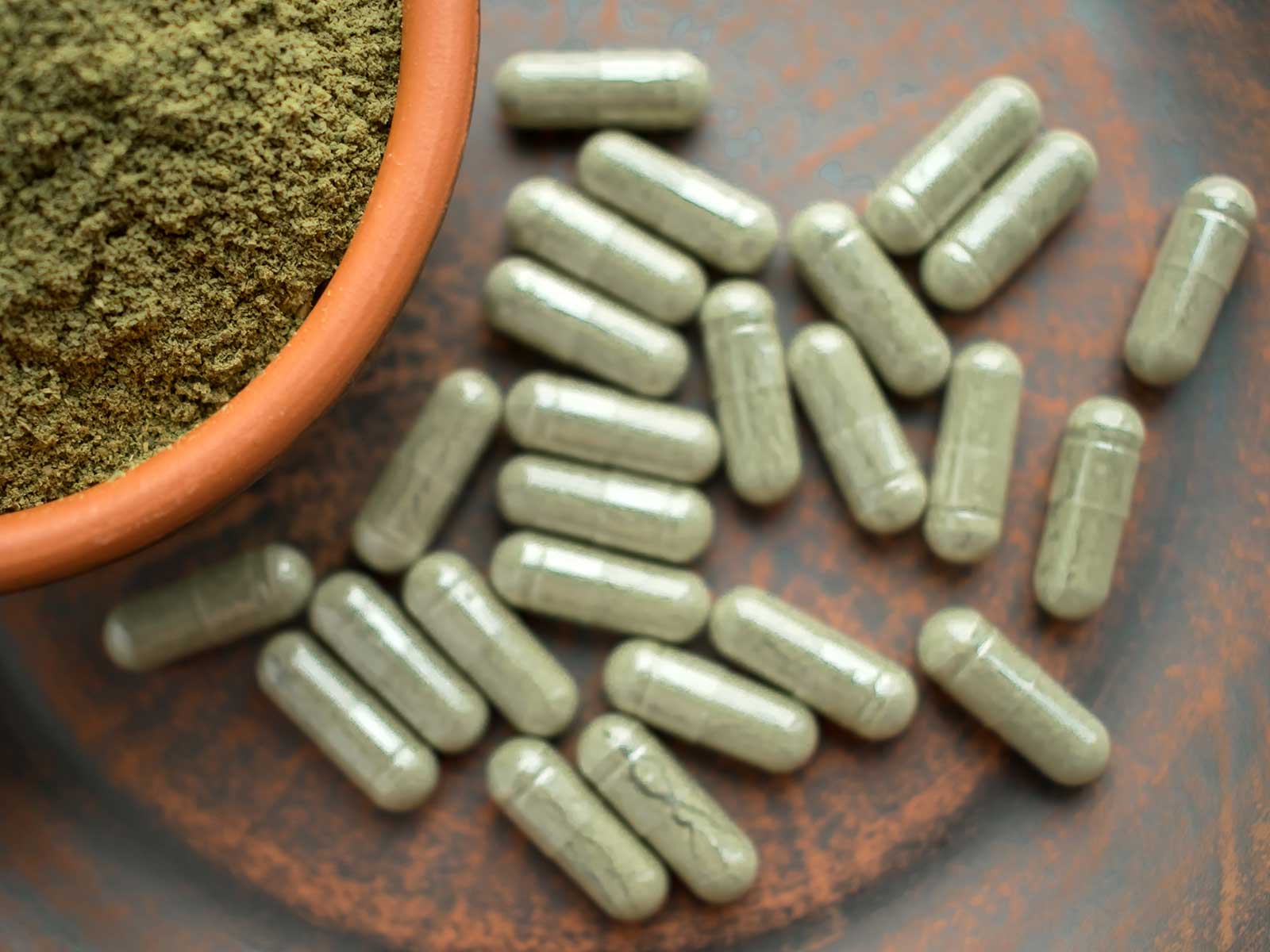 Deacom customer, Vitality Works, is using EDI for several of their trading partners, has a significant amount of transactional volume, and uses our four most common transactions: 850i, 855o, 856o, and 810o.
Explore more of our services