Manage Contact Records
Add contact person records, link to bill-to companies or vendors, and enter orders with pre-populated data.



Manage Sales Opportunities
Track all new potential opportunities and leads with configurable contact search fields.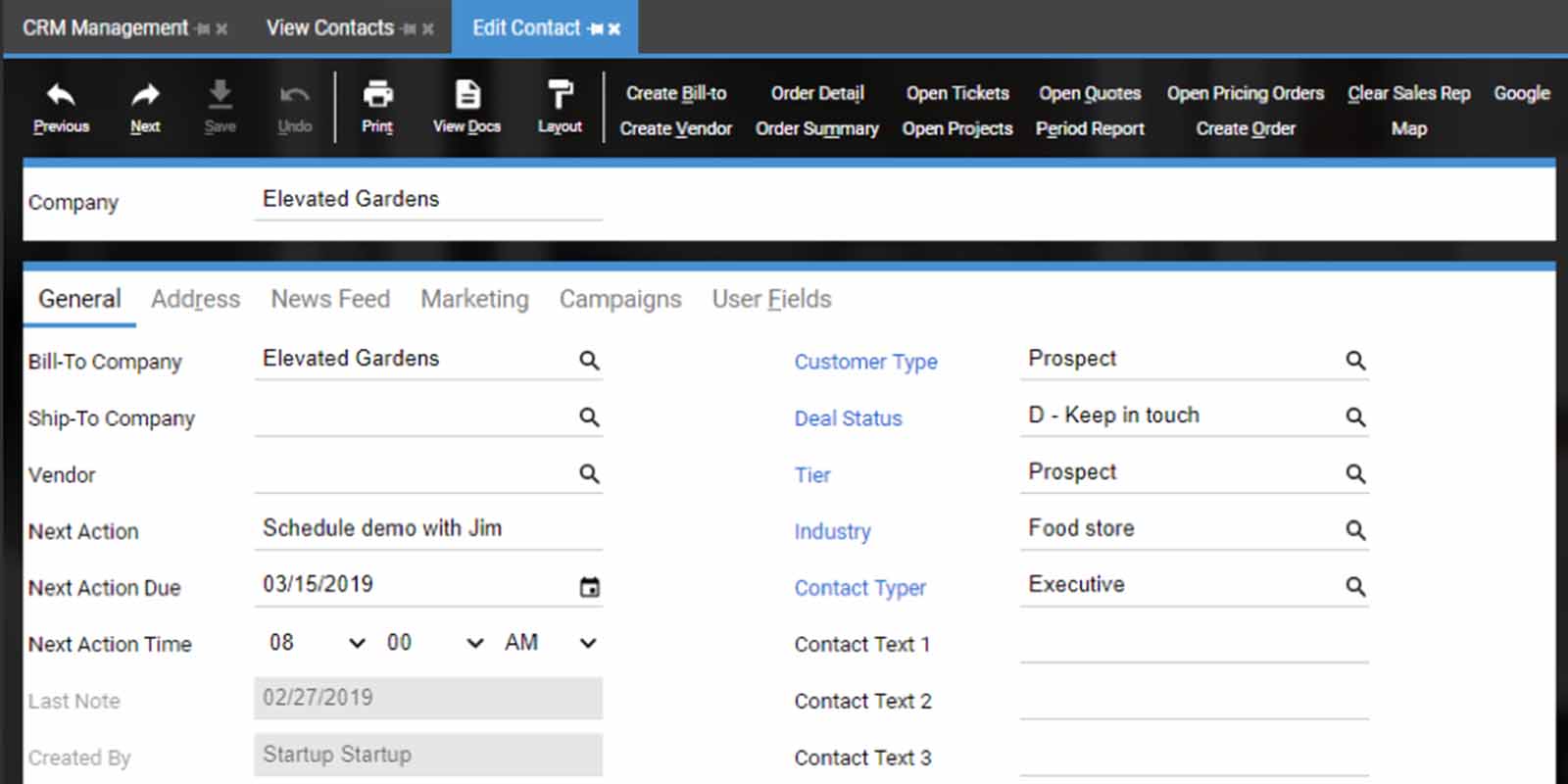 Deacom's CRM provides manufacturers with the tools to keep contact details up to date, track interactions with customers, manage sales opportunities, and report on performance.

Launch Email Campaigns
Use any combination of CRM management filters to specify recipients and set up email templates that can be used to send mass emails.



Track CRM Activity
Attach documents and notes directly to contacts, track quote-to-sale conversions, and take advantage of pre-defined note types or configure new note types if necessary.



Generate Reports
Run several different, pre-configured contact reports that can provide information on business trends, segments, or campaigns.