US Polyco Expands Operations with DEACOM's Strong Technical Foundation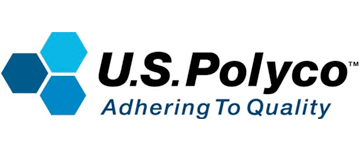 Chesterbrook, Pa, December 12, 2017: Deacom, Inc., the developer of a comprehensive Enterprise Resource Planning (ERP) solution, is the new ERP provider for US Polyco, a manufacturer of polymer-modified asphalt. By implementing DEACOM ERP, US Polyco will have the strong technical foundation needed to confidently explore the growth opportunities associated with doubling its production capacity in 2018.
"Deacom's ERP platform provides us with everything we need from within their core system," said Gordon Shirts, Data Analyst for US Polyco. "It not only allows us to overcome many of the challenges commonly encountered in our industry today, but provides scalability enabling our company to effectively face challenges that will arise in the future through expansion in our workforce, facilities, and product lines."
Constantly faced with unique customer requests for raw materials upstream, manufacturing processes, and QC test requirements, the growing manufacturer is eager to replace manual processes with more automated, standardized procedures. DEACOM is able to help the manufacturer enforce strong process controls with real-time inventory traceability to reduce costly errors, increase efficiency, and ensure the proper procedures are being followed.
As US Polyco looks to expand into new applications and verticals, the complexity of their business will inevitably evolve. "Not only does Deacom's platform solve a lot of the challenges we face today, but also those that we expect to encounter over the upcoming years due to the expansion through facilities, product lines, and workforce," said Shirts.
For more information about Deacom, visit www.deacom.com or call 1-877-4-DEACOM.
About Deacom, Inc.
Deacom, Inc. is the producer of DEACOM ERP, a comprehensive ERP platform with the industry's largest functional foundation. As the artisans of ERP software, Deacom builds functionality that specifically resolves the complex challenges of manufacturers and distributors. With a focus on constantly evolving the software, critical business functionality is developed by Deacom into the core platform. This provides a unique opportunity for customers to increase operational efficiency and decrease the total costs of ERP ownership. The company's headquarters is located in Chesterbrook, Pa. To learn more, visit deacom.com, follow on Twitter or call 1-877-4-DEACOM.
Media Contact:
Kelly Peters, PR Manager
Email: press@deacom.com
Phone: 1-877-4-DEACOM