Press Release: Teasdale Foods' New Business Model Leads to the Implementation of DEACOM ERP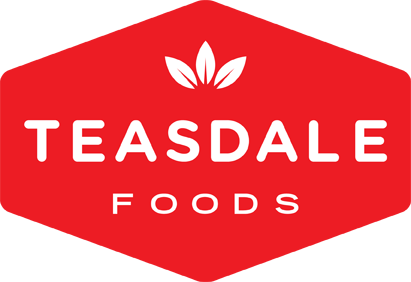 Chesterbrook, Pa, February 8, 2017: Deacom, Inc., the developer of a single-system Enterprise Resource Planning (ERP) solution, has begun implementation for Teasdale Foods, a leading provider of private label and branded Hispanic food products to the retail, foodservice, wholesale, industrial, and international channels. The flexibility of Deacom's robust ERP solution will allow Teasdale Foods to adapt quickly to changes within their business and the food industry.
"Teasdale is proud to partner with Deacom on our new ERP solution," said Chris Kiser, CEO of Teasdale Foods. "As our business has grown, we felt that our legacy ERP system was not well suited to adapt and scale to provide the key business health metrics we needed in real time. Among the solutions we evaluated, Deacom clearly understood our needs and had a solution that could evolve with our business."
Built using one set of business logic, Deacom's single-system ERP solution delivers the ideal software architecture for businesses like Teasdale to manage aggressive growth. By never relying on 3rd parties to deliver functionality, Deacom's software development and system configuration can be completed at a faster rate than module-based ERPs. This makes it inherently simpler to grow a business – be it through acquisitions, facilities, product lines, customers, or personnel – while still providing stakeholders with optimal visibility and access to real-time data within one location.
"The food industry is changing rapidly, so it is imperative that adjustments can be made quickly and without disrupting progress. DEACOM ERP provides us with the right tools to continue growing our business at a rate determined by our company, not our software," continued Kiser.
For more information about Deacom, visit deacom.com or call 1-877-4-DEACOM.