Deacom Delivers the Right Tools for Tower Laboratories to Meet Scaling Customer Requirements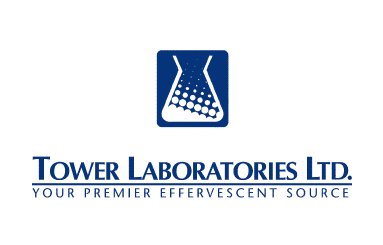 Chesterbrook, Pa, October 31, 2017: Deacom, Inc., the developer of a comprehensive Enterprise Resource Planning (ERP) solution, has been selected as the new ERP solution for Tower Laboratories Ltd, the US leading producer of effervescent tablets, powders, and granulations. With substantial growth over the past five years, the private label and contract manufacturer continues to draw larger contracts from big box retailers. By implementing Deacom's ERP solution, Tower Laboratories will be able to optimize the management of the developing contract requirements of new business opportunities.
The manufacturer has built its business around partnerships with customers and suppliers. It is through quality and continuous improvement that they have been able to preserve these values during incredible growth, but their legacy software was making this unnecessarily challenging. Relying on independent systems to fulfill the needs of accounting, inventory, labor, warehouse management, and electronic data interchange (EDI), was no longer an efficient or sustainable way to run the business. With DEACOM ERP, Tower Laboratories will be able to keep all of these aspects of the operations within one platform and gain a thorough understanding of its business performance in real time.
Deacom's approach to ERP software is different from the "industry standard." With the largest functional footprint, the provider writes critical business functionality in-house and directly into the core platform. This development strategy gives Tower Laboratories the opportunity to leverage a more centralized ERP environment to boost data accuracies, performance speed, and data visibility.
As Tower Laboratories looks to fulfill the growing requirements of retail giants, Deacom's system will be able to help them streamline the process with critical features of its system:
Validation – By significantly limiting the dependencies on 3rd party software, Deacom's ERP platform creates stronger, consistent processes that operate in accordance with industry standard. The ERP has built-in tools to help simplify the process of being 21 CFR Part 11 validated.
EDI – DEACOM provides a highly flexible and configurable method for handling critical EDI transactions. While an EDI designer within DEACOM maps inbound transactions, system triggers allow outbound transactions to be configured. With a strong EDI strategy in place, Tower Laboratories can continue to confidently grow contracts with big box retailers.
Quality Control and Lot Traceability – Tower Laboratories can implement scalable and repeatable processes with DEACOM to ensure the highest quality of goods with every production run. The inherent Warehouse Management System provides optimal lot traceability throughout the supply chain which is extremely valuable for the highly regulated manufacturer.
Internationalization – To operate effectively in multiple countries, Deacom's platform is designed to ensure customers are internationally compliant by meeting requirements for regulatory documents, language, shipping restrictions, tax, currency, and reports.
By moving away from a traditional ERP environment and onto DEACOM ERP, Tower Laboratories will have the right tools in place to help identify profit-driving opportunities throughout their business.
About Deacom, Inc.
Deacom, Inc. is the producer of DEACOM ERP, a comprehensive ERP platform with the industry's largest functional foundation. As the artisans of ERP software, Deacom builds functionality that specifically resolves the complex challenges of manufacturers and distributors. With a focus on constantly evolving the software, critical business functionality is developed by Deacom into the core platform. This provides a unique opportunity for customers to increase operational efficiency and decrease the total costs of ERP ownership. The company's headquarters is located in Chesterbrook, Pa. To learn more, visit deacom.com, follow on Twitter or call 1-877-4-DEACOM.
Media Contact:
Kelly Peters, PR Manager
Email: press@deacom.com
Phone: 1-877-4-DEACOM