Press Release: Chemical Manufacturer Motivated by Deacom's Process Manufacturing Expertise and Development Approach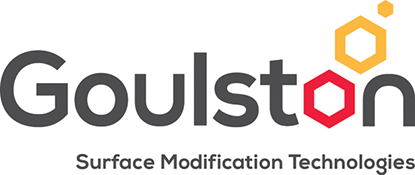 Chesterbrook, Pa, February 28, 2017: Deacom, Inc., the developer of a single-system Enterprise Resource Planning (ERP) solution, has been selected as the new ERP provider for Goulston, a made-to-order, specialty chemical manufacturer. By developing software specifically for process manufacturers, Deacom addresses the unique characteristics and challenges of companies like Goulston within their single ERP solution.
"The nature of our business and industry is very complex," said Dale Stoller, Treasurer of Goulston. "As a made-to-order manufacturer, we are constantly innovating new products for customers, but our legacy ERP system proved deficient in handling the process side of our operations. This prompted us to prioritize process industry expertise within our ERP evaluation criteria. After seeing DEACOM ERP in action, it was clear that their stand-alone solution can handle the chemical transformation of our products better than any other package we evaluated."
Dedicated to improving the business practices of process manufacturers, Deacom's understanding of industry requirements is translated into a single software solution. Independent from 3rd party technology, all functionalities are developed in-house avoiding the consequences of customizations and bolt-ons. Their development strategy enables a quick response to evolving trends and regulation changes within the process manufacturing industry.
"Deacom's entire focus is on process and that is our company. Since most of their existing customers are like us, many of the challenges we face today have already been identified and resolved in their single software platform – not through outside vendors. We are confident in our selection of DEACOM ERP and the role it will play in our future development," continued Stoller.
For more information about Deacom, visit deacom.com or call 1-877-4-DEACOM.