AMCO Proteins Goes Live on DEACOM ERP and Already Sees Benefits of the Single-System ERP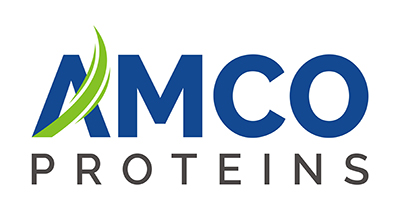 Chesterbrook, Pa, August 3, 2017: Deacom, Inc., the developer of a single-system Enterprise Resource Planning (ERP) solution, has successfully completed an ERP implementation for AMCO Proteins, a leading manufacturer in specialty proteins. By moving away from a module-based ERP and onto Deacom's single-system solution, AMCO has gained visibility and process control improvement throughout their entire business portfolio.
The complexity of AMCO's business is made up of a number of factors: shared resources for three very different business units, implementation of new acquisitions, and the management of unique customer requirements. As the business grew, the bolt-on pieces of external software that made up their previous ERP were causing gaps in their operations and the technology's sustainability was diminishing.
"We needed to really grow the business, not maintain it," said Adam Cabot, CEO of AMCO Proteins. "We weren't interested in replacing our system with one that we would grow out of in a few years down the road, putting us in the same situation again. It was apparent that Deacom's single-system ERP would be faster, more efficient, and updates wouldn't negatively impact business continuity."
During implementation, Deacom was able to work with AMCO to identify strategies for simplifying their specific business challenges. Since the ERP provider provides a guaranteed fixed-price implementation, AMCO understood the total cost of ERP ownership before committing to the solution. The manufacturer never encountered unexpected costs throughout the entire process.
"We were most impressed with the Deacom team's ability to go deep into the manufacturing process," continued Cabot. "We weren't dealing with bean counters. We were working and leaning on people who really understood the manufacturing process."
Even though the manufacturing company has been live on DEACOM ERP for just a few months, they are already experiencing significant efficiencies within its operations. "Now we have real-time data right at our fingertips," continued Cabot. "We can instantly see what is being produced in shifts A, B, and C, and drill down into those details to identify inconsistencies and opportunities for improvement. The real-time information allows us to make faster and better decisions."
The entire AMCO Proteins case study can be found on the Deacom blog. For more information about Deacom, visit deacom.com or call 1-877-4-DEACOM.