Press Release: Alpha Systems Looks Towards the Future by Implementing DEACOM ERP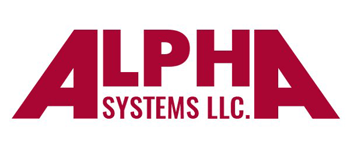 Chesterbrook, Pa, June 27, 2017: Deacom, Inc., the developer of a single-system Enterprise Resource Planning (ERP) solution, has been selected by Alpha Systems LLC, a manufacturer of chemical and plastic solutions. Deacom's comprehensive ERP solution provides Alpha Systems with reliable technology to confidently navigate the company's future development strategies.
"We see most of our growth coming from our manufacturing segment and as this focus evolves, it is important to have the right technology in place to do the same," said Chris Kintzele, CFO of Alpha Systems. "Deacom's ERP is designed to encourage the scalability of its customers because it does not use outside software and customizations. These two factors are known to restrict companies from seamlessly reaching their growth potential. By implementing this new technology, we are well positioned to continue developing the company while still delivering quality products and services."
Alpha Systems' impressive reputation continues to draw larger clients who, in turn, are placing higher demands on lot traceability. With the implementation of DEACOM ERP, the manufacturer can track up and down the entire product lifecycle in real-time and without the need for external modules. This provides detailed insight into everything from the raw material that went into a particular job, to the contact details of those that received certain lots. By automatically adding lot numbers to GS1-128 barcodes, serializing inventory with DEACOM makes lot tracking even stronger.
"Alpha Systems produces goods that have strict shelf life and recall requirements," continued Kintzele. "DEACOM is able to deliver the process controls to enable us to take on a higher volume of complex contracts, without sacrificing our quality or speed. Implementing this new software will allow us to look towards the future, rather than just the now."
For more information about Deacom, visit deacom.com or call 1-877-4-DEACOM.