Keep your manufacturing business running smoothly
Maintenance, Repair, and Operations, is used to describe the process and activities relating to the repair and scheduled maintenance of equipment. With a direct impact on the production processes and order fulfillment capabilities, tight control over these aspects of your business can improve equipment longevity and performance. Historically, organizations have employed manual processes, or seperate Computerized Maintenance Management Systems (or CMMS), to handle this requirement. MRO planning is built into DEACOM ERP and provides several benefits to customers including lower part and labor costs, minimized downtime, and enhanced scheduling capability.
Deacom's MRO solution offers manufacturers the tools needed to schedule maintenance and assign the appropriate costs required to efficiently maintain equipment and facilities. Scheduled maintenance times are integrated with the DEACOM master production calendar and provide the ability to plan and schedule both production and maintenance work in one, centralized location.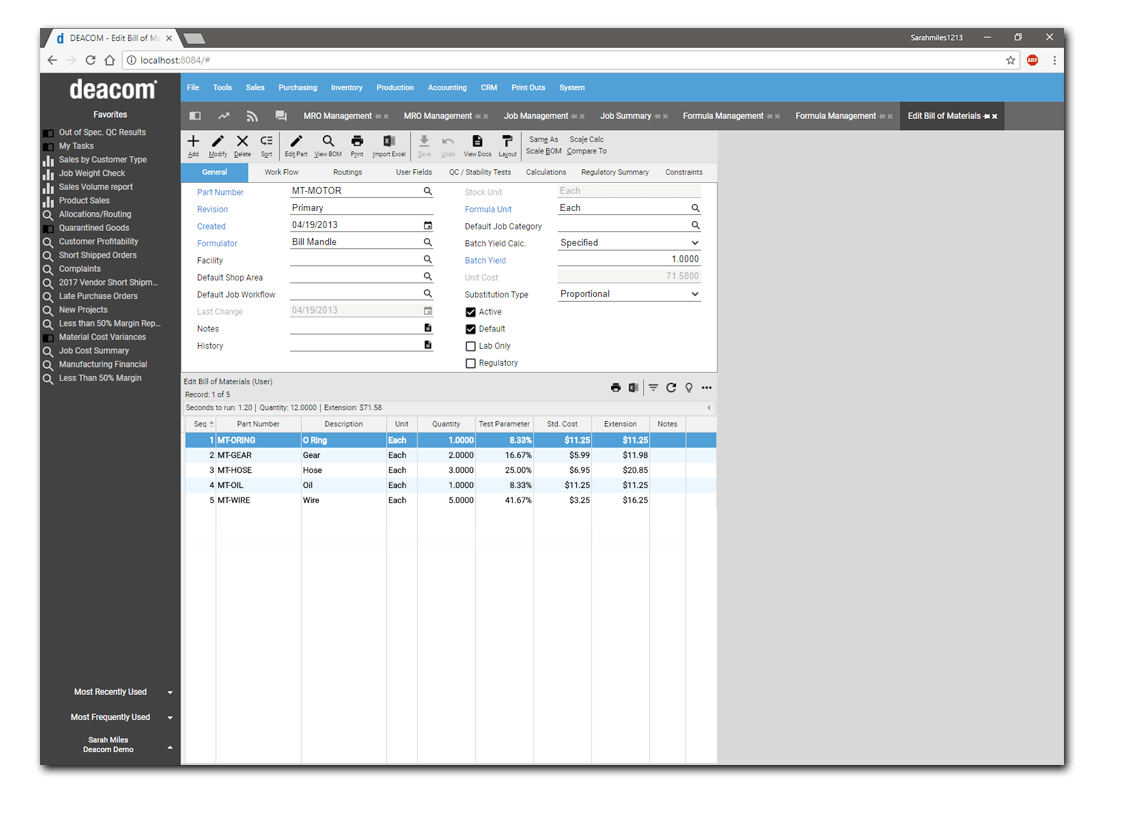 Deacom's approach to MRO
Deacom's MRO functionality is built directly into our core system to provide better visibility, reliability, and ultimately more efficient operations.

Apply production job details to take advantage of more accurate and optimized scheduling capabilities

Leverage MRP to accurately forecast and plan for inventory demands on parts required for MRO activities
Access to real-time maintenance cost data for reporting purposes within the accounting management tools
Forecast spending | Manage disruptions | Reduce business impact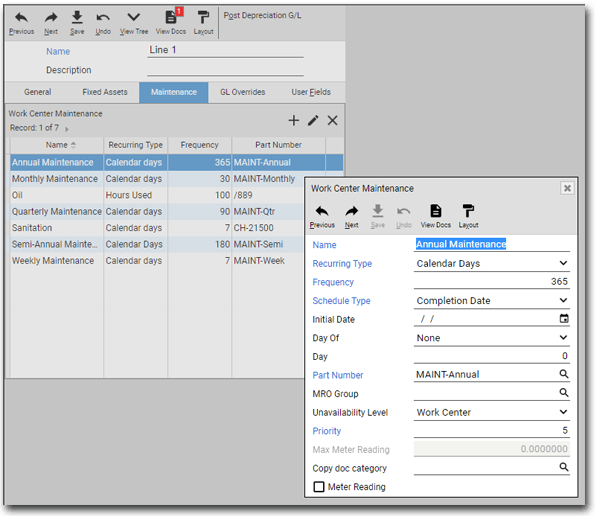 The DEACOM MRO/CMMS capabilities that support your manufacturing needs include:


Track hourly equipment running costs, maintenances expenses, and equipment depreciation
Assign maintenance task priorities used for scheduling purposes
Use bills of materials to define the parts, steps, or activities needed to maintain a piece of production equipment
Create maintenance budgets that assist with overall cost accounting
Conduct MRO analysis and reporting on things such as job details and job material cost details
Create routings that indicate the maintenance that are to be performed, together with the number of workers and hours required to perform the maintenance or repair
Define maintenance recurrence by calendar days, hours used, manual, quantity produced, or metered
Track readings for meter reading tasks
Setup different inventory accounts for maintenance stock items and parts, and gain visibility to them within MRP
Explore more of Deacom's ERP software