Press Release: DEACOM ERP Builds Synergy for Growing Chemical Manufacturer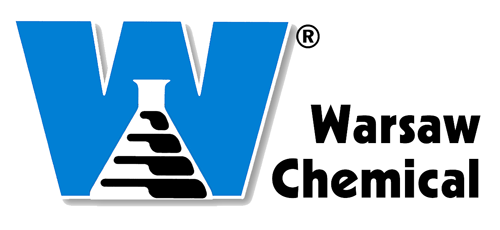 Chesterbrook, Pa, July 19, 2016: Deacom, Inc., the developer of a single-system Enterprise Resource Planning (ERP) solution, has been selected by Warsaw Chemical Co., a chemical manufacturer specializing in car wash and janitorial supply products. The manufacturing company's investment in DEACOM ERP will support aggressive strategies to leverage real-time data across all business areas and strengthen processes.
"DEACOM ERP will provide a true synergy between all areas of our business," said Vic Gamble, Vice President of operations for Warsaw Chemical Co. "We have been batch manufacturing for 75 years and our previous, homegrown system was causing a disconnect between workflows and manual workarounds were instituted to maintain production. This caused a separation of information between departments which inherently, decreases efficiency.
Over the past few years, we have invested in many manufacturing upgrades to support product and operational developments. Implementing a centralized ERP solution is one of the last phases of this strategy. We can now shift focus away from our manual processes and towards a more automated means of running our business."
In leveraging Deacom's single-system ERP, Warsaw Chemical will gain a comprehensive view into the business to fuel strategic business decisions. For example, sales representatives can identify available inventory and their orders entry in turn are accessible to the accounting team who can generate more accurate forecasting – all in real time. This collaborative ERP structure is only effective with the absence of bolt-ons and customizations which create communication barriers between functionalities. Deacom's single-system ERP is one of the only solutions that fills this void in the market.
"The implementation of DEACOM's ERP will enable Warsaw Chemical's future growth. Deacom's robust software will help Warsaw make the best business decisions in the future" continued Gamble. "All of our selection team is looking forward to working with the experienced people of Deacom."