Struggling with unique industry challenges?
With flexible software for distributors of consumer goods and other products, Deacom can simplify your ERP environment and provide you the ability to:
View performance reports and gain business intelligence with access to real-time data from a centralized source
Maintain control over your customer lifecycle by ensuring continuity across the entire sales process – from order entry with the ecommerce solution and quoting in the product configurator, to shipment via FedEx and UPS integrations
Effectively manage inventory with a warehouse management system (WMS) that provides insight to what items to have on hand, when to increase/decrease amounts, and in which facility they should be in
Conduct cost analysis on what products and/or customers drive the most profit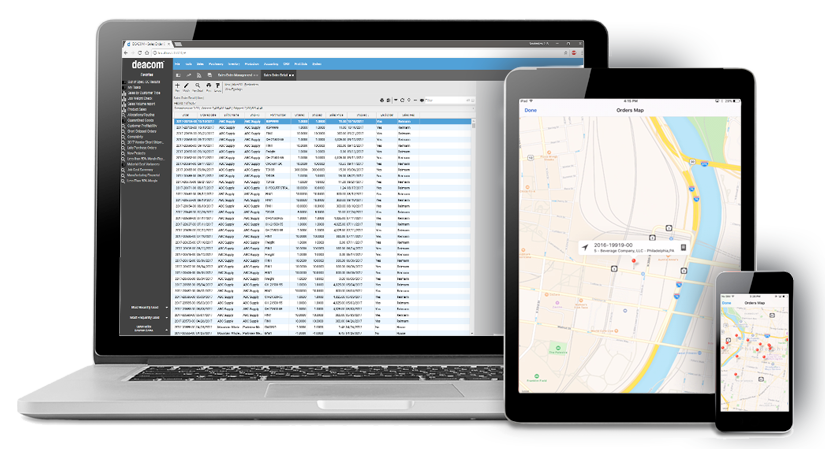 Supply Chain Management
The native components of our ERP software, like the built-in customer relationship management (CRM) and the warehouse management system, provide a deep level of process control for you to manage all business operations between your suppliers, manufacturers, and customers.
Online Order Management
Deacom provides an ecommerce toolset necessary to sell your products online; managing things like item pricing, taxes, and recurring customer orders. Whether you sell to retailers, directly to consumers, or other suppliers, our ecommerce solution can simplify order entry and management - because it is part of the core ERP system.
Centralization with a Solid Foundation
Deacom's ERP platform forms the foundation of a truly centralized source of data that works hand-in-hand with accounting, purchasing, general ledger, inventory, and other areas of your business. This approach ensures that our customers have the most comprehensive, yet simple solution to their complex problems.
Deacom's ERP software allows you to run daily operations, profitably interact with suppliers, and scale to meet customer needs.
Warehouse Management
We understand that distribution companies often have complex warehouse management requirements. That's why we've included a WMS system into the core ERP foundation to help drive efficient pick and pack processes. The system includes a number of features that provide support for:


Cycle counting
Zone picking
Snake-wave picking
Directed put-away
GS1-128 barcodes
Tracking efficiency of individual users
Enforcing FIFO/FEFO rules
Track serialized inventory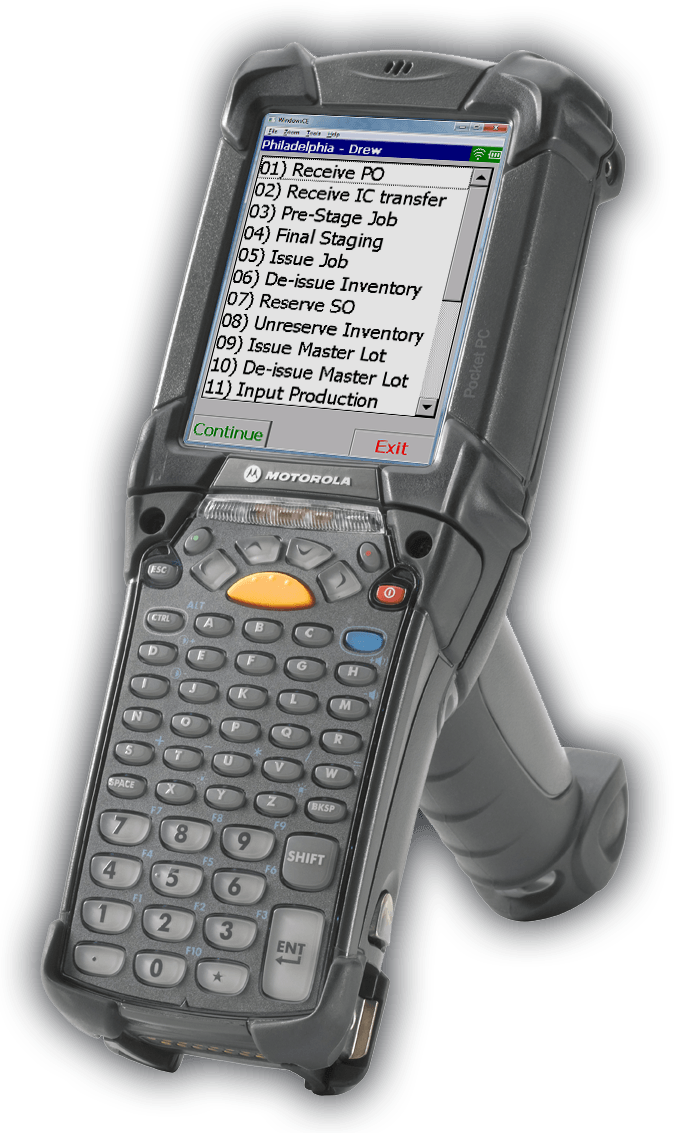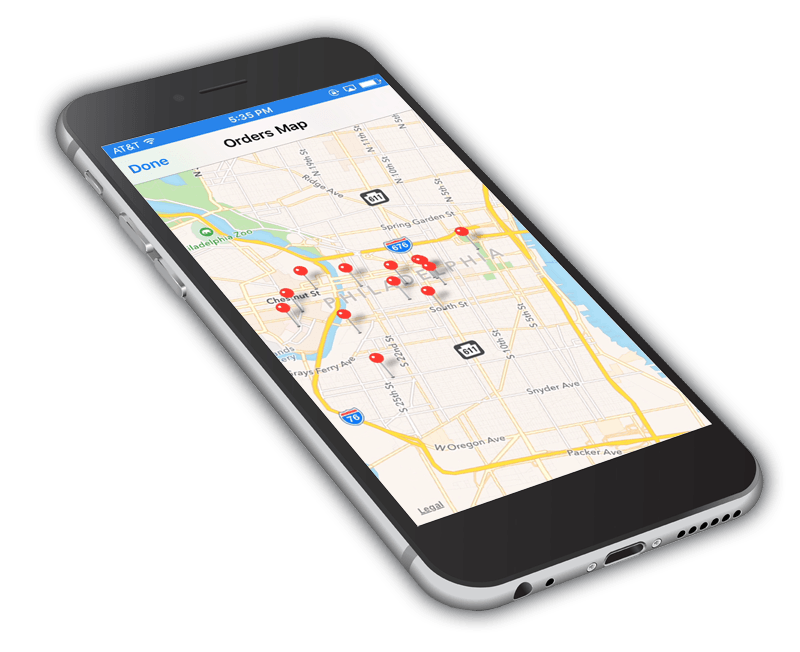 Route Accounting and Direct Store Delivery (DSD)
For those distributors with mobile warehouses, Deacom's route accounting capabilities capture and record all sales / order transactions that are performed from trucks in the field. These records are then automatically updated in the main ERP platform. The DSD app runs on iOS and Android devices and provides support for:


Real-time pricing information
Route locations via Google maps
Customer payments
New sales orders
Order changes
E-signatures
Receipt printing
Deacom's ERP software consistently provides a big picture view of your distribution business, giving you the visibility necessary to make informed decisions.
Additional capabilities important to distributors include:


Route Management - Reduce fleet costs and ensure your deliveries are optimized with the most efficient routes possible
Mobile Access - Provide operators with the mobile tools to manage direct sales from your delivery vehicles to your customers
Document Generation - Create bills of lading, packing slips, and other documents that include all the details necessary to process your shipments
Inter-company Transfers - Facilitate the movement of inventory from one facility to another on either an ad hoc basis from the warehouse management system, or with a specifically created transfer order
EDI Transactions - Streamline your supply chain, communicate with any VAN of your choosing, and utilize the support for both ANSI ASC X12 and EDIFACT standards with our native support for EDI transactions
FedEx and UPS Integrations – Efficiently use our support for these two carriers to streamline your shipping processes
We specialize in serving industries just like yours