Challenged with unique industry requirements?
With software dedicated to process manufacturing businesses in the chemicals industry, Deacom can simplify your ERP environment and provide you the ability to:


Manage private label formulations for multiple customers
Utilize the warehouse management system (WMS) to generate regulatory documents
Implement and adhere to quality control checkpoints
Improve inventory visibility to drive warehouse efficiency
Keep track of all actuals and budgets for expenses, revenue, P&L, and cash flow statements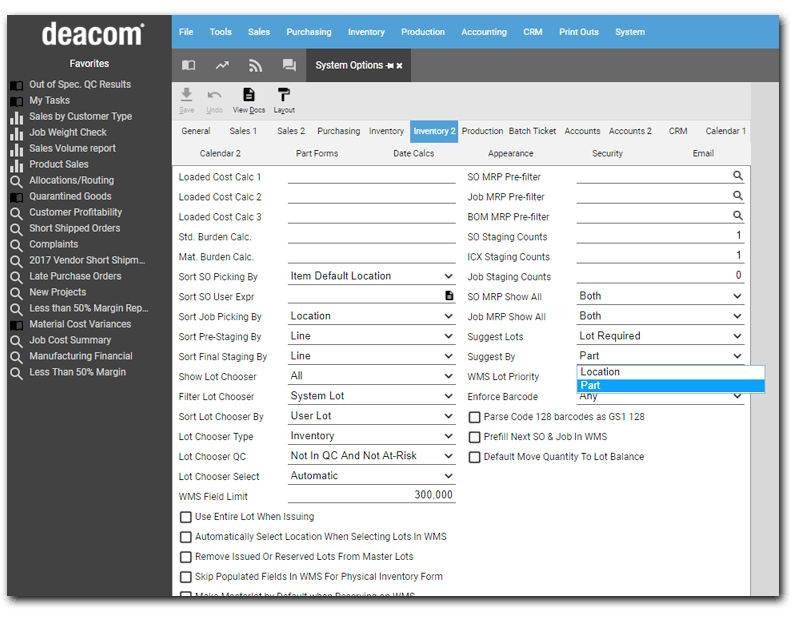 Why Deacom Exists
In this whiteboard session, Jay Deakins, Founder and CEO of Deacom, discusses the approach that DEACOM ERP software takes to address the specific, often complex needs of batch and process manufacturers.


GHS, SDS, and Other Documents
When it comes to managing regulatory documents like GHS labels, SDS sheets, and certificates of analysis (COA), virtually all chemical manufacturers face the same challenge: getting the right information into the right document formats for every shipment. Rather than making regulatory document management such a challenge, make it an opportunity through DEACOM. With a strong ERP foundation to house all the information and tools needed to generate labels, DEACOM ERP can streamline and simplify your regulatory process.
Formulation Management
Keep the R&D team happy with a robust set of formulation functionality within DEACOM. Scale formulations and components, view regulatory materials, and manage quality control requirements directly from within the core system. This rolls right into every other area of DEACOM so that the R&D team can focus on what they do best.
Lot Tracking and Traceability
Recall preparation, management, and reporting is a top priority for all chemical manufacturers. Strict lot control is not a nice-to-have, but a need-to-have for chemical companies who must comply with a variety of regulatory requirements. Deacom's lot tracking capabilities flow into its built-in warehouse management system and allows you to track individual lots from procurement through manufacturing, and ultimately into finished goods.
What our customers are saying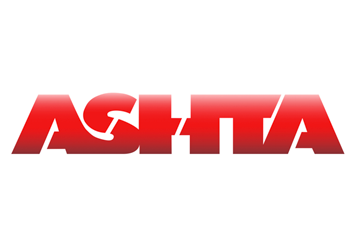 DEACOM was a clear choice from a features and functions standpoint but we were initially concerned about implementation. We were unsure we had the internal resources or knowledge to implement an ERP system to maximize effectiveness. Deacom was able to provide us with an additional Deacom implementation resource to ease our concerns and ensure our implementation goes as smoothly as possible.
Tom Adamo, CFO
ASHTA Chemicals Inc.
As we always say, Bonide is not just our business; it's our heritage and our passion. We opted to make an investment in DEACOM rather than a less costly upgrade to our previous incumbent system. It is a demonstration of Bonide's long-term commitment to the continued growth and development of our business and product line, and to the loyal customer base we have valued for more than eight decades.
James Wurz, Owner and President
BONIDE Products, Inc.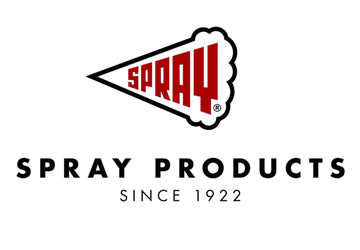 DEACOM is in a unique position to deliver us everything we want because of their model and the steps they've taken over the years to keep up with technology. This indicates to us that they will continue to evolve and improve, which will only benefit Spray Products as well as our customer base.
Doug Geer, CFO
Spray Products
One comprehensive ERP system meeting the requirements of a complex industry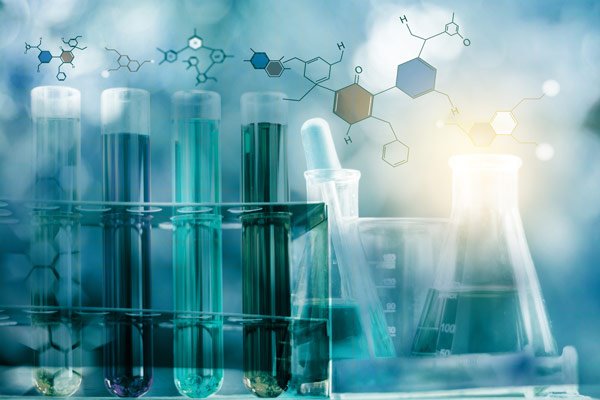 Whether you are creating basic and commodity chemicals, working within life sciences, developing specialty chemicals, or supplying consumer products, your challenges are unique. Deacom's ERP software is designed for chemical manufacturers, like yours, and includes all the features and capabilities that are necessary to be successful in these areas.


Formula Management - Develop, maintain, and track formulations, manage workflows, and define quality control checks on raw materials through finished goods
Material Requirements Planning - Make informed decisions on production needs based on time, inventory levels, and customer demand
Document Generation - Create and print the proper labels, data sheets, COAs, and other required shipping documents
Warehouse Management - Use barcodes and scanners to track real-time inventory levels across one or more facilities
Tank Lot Control - Take advantage of DEACOM's methodology for managing tank capacity and for streamlining inventory transactions against them
We specialize in serving industries just like yours