Press Release: DEACOM ERP Software Delivers Industry Expertise to Bergin Fruit and Nut Co.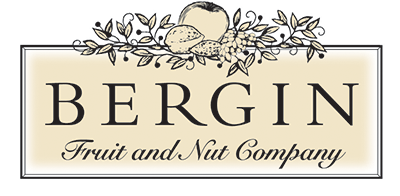 Wayne, Pa, October 29, 2015:
Deacom, Inc.
, the developer of a single-system Enterprise Resource Planning (ERP) solution, is excited to kick-off implementation with
Bergin Fruit & Nut Co
. As a manufacturer and distributor of healthy food products, specializing in fresh produce and nuts, Bergin has enlisted Deacom to deliver the ERP functionality to better manage their specific business processes today and well into the future.
The decision to explore other ERP solutions came when Bergin realized the limited scalability and growth opportunities with their previous solution. As upgrades to the original ERP software were rolled-out, the company experienced incompatibilities between the different functionalities. Many workarounds needed to be implemented into the business to accomplish some of the most important tasks.
Operating with unique costing, invoicing and pricing requirements, the company needed flexible ERP software that was specific to the food manufacturing industry. Furthermore, ensuring government regulations and acquiring data in real-time were critical deliverables for their next solution.
"We were growing in revenue and also growing out of the old ERP system," said Jason Bergin, Vice President/Operations Manager of Bergin Fruit & Nut Co. "Previously, we did not have the functionality of Direct Store Delivery (DSD) and needed a simplified Warehouse Management System (WMS) in order to meet demands and best prepare for continued development. DEACOM ERP not only delivers on these but its single-system approach ensures each element of the business works together to ensure accurate data and processes in real-time."
Like Bergin, many Deacom customers place high value on the streamlined functionality of DSD and WMS within the DEACOM platform.
DEACOM DSD: DEACOM ERP has a built-in DSD application. The DSD solution provides drivers with the ability to deliver orders via iPads and iPhones. Since the functionality is built into the DEACOM ERP application, the sales management team has real-time data on driver deliveries and can make updates to routes and deliveries on the fly.
DEACOM WMS: Running on the same set of code as the main application, Deacom's WMS allows system administrators to use 2D barcodes, implement process control, and share security between the main application and WMS. Deacom's single system software is developed without customizations or bolt-ons allowing for optimal accuracy between all business units and better visibility for management.
"At first, we didn't think that one system could solve everything for our complex industry needs but now we believe that Deacom is the solution to all of our challenges and headaches," continued Bergin. "The entire company is excited to get up and running with DEACOM ERP and to see great growth potential as a result of it."

# # #

About Deacom, Inc.
Deacom, Inc. is the producer of DEACOM ERP, a scalable, single-system ERP solution specifically designed to streamline management for process and batch manufacturers. Built upon the idea of "Complexity made Simple," DEACOM ERP is designed with limited customization to increase efficiency and decrease the total costs of ERP ownership. The company's headquarters is located in Wayne, Pa. To learn more, visit www.deacom.com or call 1-877-4-DEACOM.

Media Contact:
Kelly Peters, PR Manager
Email: press@deacom.com
Phone: 1-877-4-DEACOM