Deacom Launches Program to Support Team Members' Charitable Passions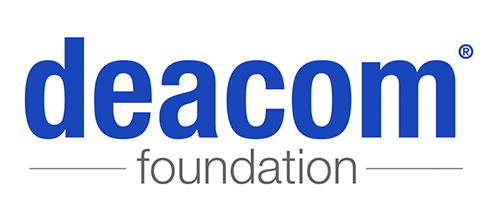 This month, Deacom launched its Deacom Foundation to provide financial support to employees who personally invest their own time in charitable efforts. Currently with more than 120 employees, the number of Deacom team members that are heavily involved in such organizations is something the company is truly proud to get behind.
"The purpose of the Deacom Foundation is to leverage the passion and creativity of our team members," said Jay Deakins, Founder and CEO of Deacom. "If they are willing to spend their time on something charitably oriented, Deacom is willing to provide funding to help them do it."
Since its initiation, the foundation has been very well received by employees who have already started applying for donations to support their 501 (c)(3) organizations. "We are excited about this new initiative and look forward to seeing the impact it will help our employees make on the organizations they are involved in," continued Deakins.
For more information about Deacom, visit www.deacom.com or call 1-877-4-DEACOM.
About Deacom, Inc.
Deacom, Inc. is the producer of DEACOM ERP, a comprehensive ERP platform with the industry's largest functional foundation. As the artisans of ERP software, Deacom builds functionality that specifically resolves the complex challenges of manufacturers and distributors. With a focus on constantly evolving the software, critical business functionality is developed by Deacom into the core platform. This provides a unique opportunity for customers to increase operational efficiency and decrease the total costs of ERP ownership. The company's headquarters is located in Chesterbrook, Pa. To learn more, visit deacom.com, follow on Twitter or call 1-877-4-DEACOM.
Media Contact:
Kelly Peters, PR Manager
Email: press@deacom.com
Phone: 1-877-4-DEACOM