Existing customers in need of support should call
1-877-433-2266 x6
or log into the
DEACOM Help System
to start a live chat.

Convenience

Connect instantly with a Support member through phone calls or live chats from the Deacom Help system.

Compassion

We put our users first. All support members are experienced and understand the urgency of your business needs.

24 x 7 x 365 Support

A member of our Support team is always available.
What makes Deacom's live customer support different?

We do not outsource our ERP system support, use automated attendant systems, or require you to navigate endless telephone directory trees to reach our team. Someone will always be available by phone, or you can chat live with an available support member through the Help System. If we need more information, we can use screen-sharing technology to get any required details. Should you experience a major or critical concern outside of our normal business hours, a member of our team is always available via phone or email.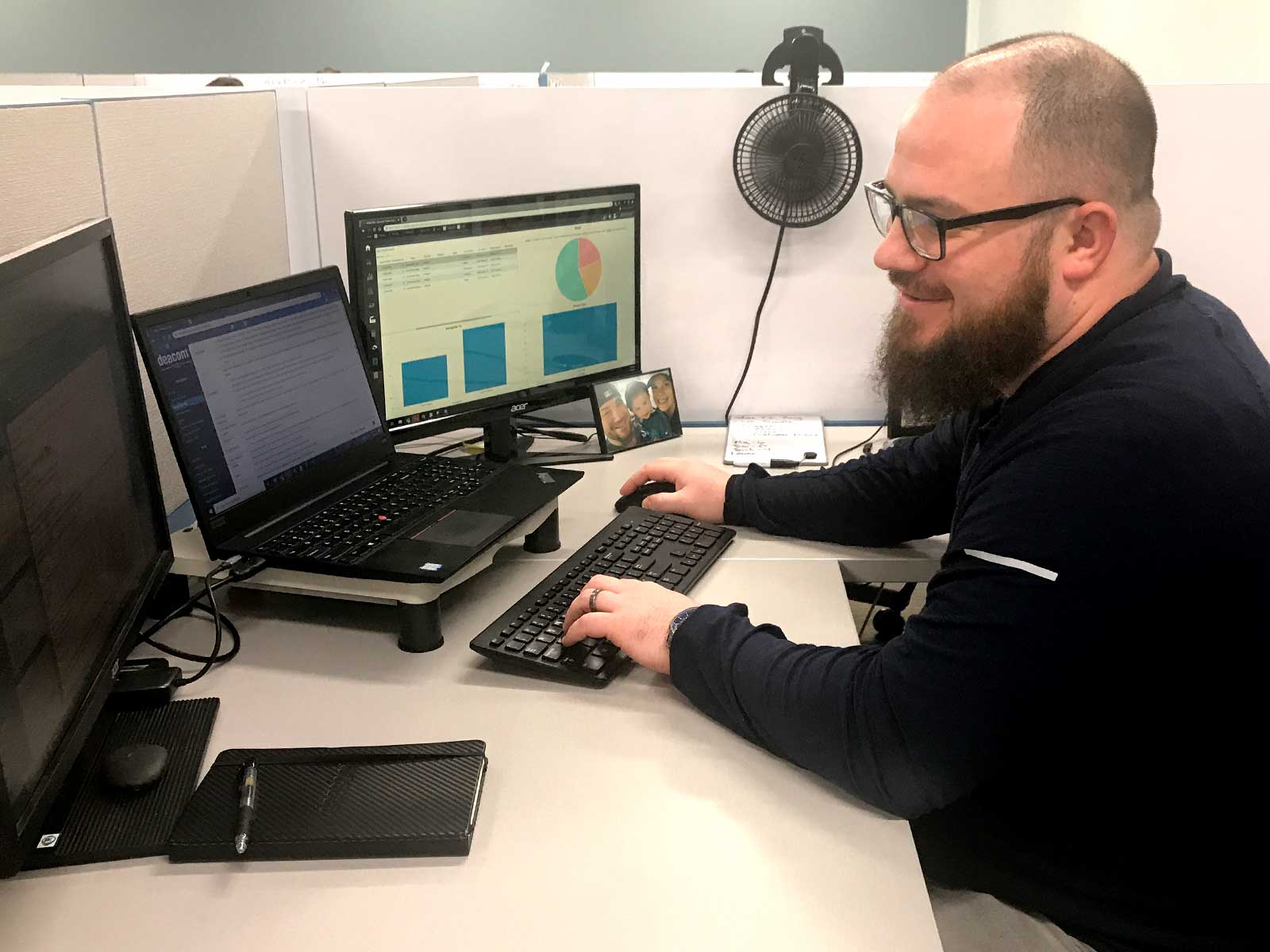 Save Time – Skip the wait!

Phone calls and live chat can get questions answered quickly, without the need for lengthy back-and-forth emails.

Get Answers

Get resolutions quickly from a knowledgeable Support team that goes through continuous and rigorous DEACOM training.

Critical Issue Handling

We will do whatever it takes to resolve issues as soon as possible.

Nature's One was undergoing their first audit and needed a list of each user and all of their access. After one call with Deacom's Support team, Nature's One was provided with reports that contained all the necessary information that they were able to deliver to their auditors.
Ways to interact with our live customer support:

Phone Call

Speak directly with an ERP professional through one phone number that gives access to the entire Support team.

Live Chat

Connect instantly with a Support team member to answer quick questions and keep moving with your day.
Learn more +

Screen-Sharing Capabilities

Share the exact process you are having an issue with, allowing even the most complex troubleshooting issues to be solved in a quick and efficient way.
The benefits of Deacom's live customer support is all included in your yearly Kaizen fee. There are no additional fees for Support services.

Explore more of Deacom's services