Industry Focused
Deacom's focus on simplifying complex industry challenges can be seen in all aspects of its food manufacturing software. This includes things such as:
Formulation Management
Production Forecasting
Maintenance Repair Planning
Lot Traceability
Regulatory Reporting and Business Intelligence
Deacom's food manufacturing software provides customers all the required capabilities from within its ERP foundation.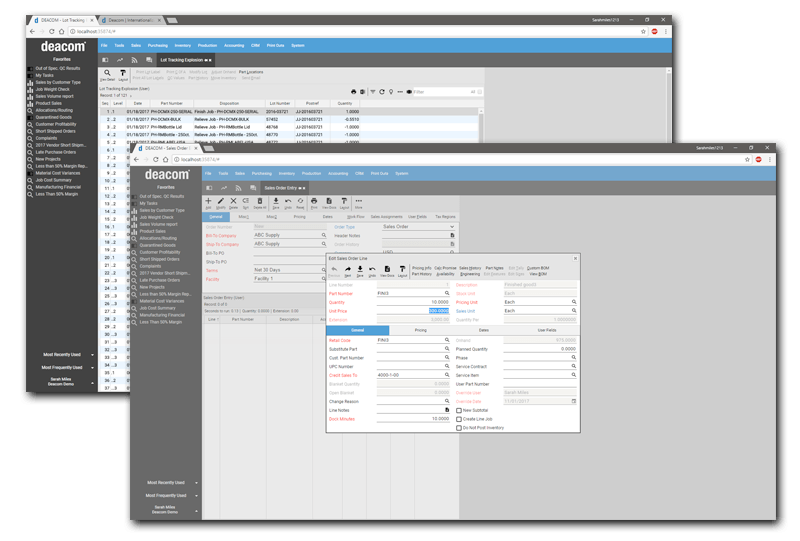 Why Deacom Exists
In this whiteboard session, Jay Deakins, Founder and CEO of Deacom, discusses the approach that DEACOM ERP software takes to address the specific, often complex needs of batch and process manufacturers.


Whether you are a beverage producer and need more control over your tank scheduling, or are an ingredients manufacturer and require greater insight to trace all your raw materials – Deacom provides the industry expertise to help run your business with ERP software that meets your specific needs.
Benefits of Deacom's comprehensive food manufacturing software:
One set of business rules ties together customer service, accounting, manufacturing, purchasing and shipping within a centralized platform.
Resolve raw material consumption issues and reduce dollars lost with greater inventory visibility.
Fine-tune material purchases to match current food or beverage production needs, along with forecasted sales and production schedules.
Improve food and beverage product safety and traceability across your entire supply chain.
Specialized software features for food and beverage manufacturers include:
Provide full lot control and traceability
Scale any batch or package size with formulation management tools
Manage catch weight items
Edit, resize, and update nutrition fact labels from within the core system
Enforce QC holds to prevent shipping untested products
Report on customer shipments
Leverage built-in Direct Store Delivery and Point of Sale systems
Customer Insights
Jim Fragnoli, CFO of California Custom Fruits & Flavors, speaks to the advantages of speed and intuitiveness that Deacom's ERP software provides its customers.

What other food and beverage manufacturers are saying about Deacom ERP software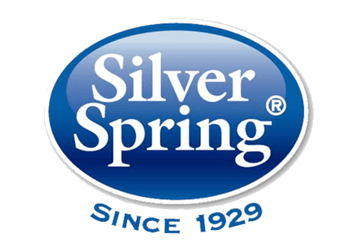 The first year we were on DEACOM, we were able to scale our inventory variance down to $90,000 (from nearly $300,000). Today, Silver Spring Foods is in the $1,800 – $2,500 range for variance in our inventory. We have gained our efficiencies, proved we were not at capacity, and improved inventory management. Those three things alone have allowed us to grow the business without adding additional square footage.
Noah Wallace, VP of Technology / CIO
Silver Spring Foods, Inc.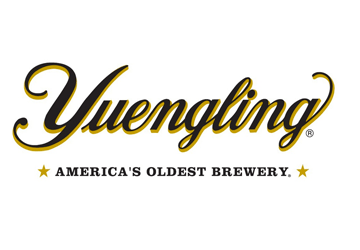 It's a very flexible system and we've been able to integrate all aspects of our business from the beer side to the retail operation to our point of sale, and sales and marketing. From my perspective I like the transparency of being able to look across all business units and across all facilities.
Wendy Yuengling, Chief Administration Officer
D.G. Yuengling & Son, Inc.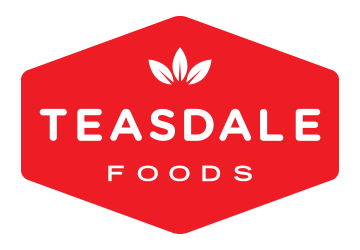 As our business has grown, we felt that our legacy ERP system was not well suited to adapt and scale to provide the key business health metrics we needed in real time. Among the solutions we evaluated, Deacom clearly understood our needs and had a solution that could evolve with our business. DEACOM ERP provides us with the right tools to continue growing our business at a rate determined by our company, not our software.
Chris Kiser, CEO
Teasdale Foods
Why should you choose food manufacturing software from Deacom?
Scalability. Formulation Management. Quality controls. Lot tracking.
These are just a few of the reasons why Deacom ERP software is the leading choice of food and beverage manufacturers looking for a strong ERP foundation.
We specialize in serving industries just like yours