Challenged with unique industry requirements?
With the largest functional foundation developed for batch and process manufacturers in the oil and gas industry, Deacom simplifies your ERP environment and provides you the ability to:


Maintain complete financial control across multiple legal entities and geographic areas
Improve visibility to your production costs and yields
Adhere to strict quality control measures with built-in process controls
Take advantage of the software's extensibility to share real-time data with your PLC control systems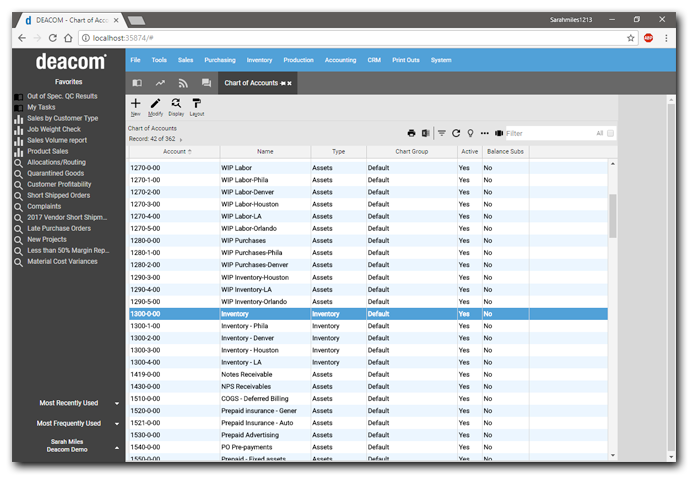 Why Deacom Exists
In this whiteboard session, Jay Deakins, Founder and CEO of Deacom, discusses the approach that DEACOM ERP software takes to address the specific, often complex needs of batch and process manufacturers.


Integrate your PLCs
The control points with many oil and gas manufacturing facilities are PLCs. With technology that allows extensibility, DEACOM ERP is uniquely positioned to integrate with PLCs for data transfer and capture. Deacom can help drive your business forward by leveraging your existing investment in PLCs.
Effective Inventory Management
Deacom's ERP software provides a comprehensive system to track inventory on hand and on order, while simultaneously providing reliable forecasting and knowledge of lead times. Access to accurate, real-time data allows you to make informed business decisions with capabilities like material requirements planning (MRP), forecasting, and cycle counting.
Regulatory Made Simple
By implementing a strong, process control driven ERP system, regulatory compliance can be more of an asset than a headache. Providing you control over the entire product lifecycle, DEACOM ERP software allows you to seamlessly handle the challenges of Federal and State regulatory compliance requirements with its comprehensive data tracking and reporting functions.
Read what some of our oil and gas customers are saying about Deacom's ERP software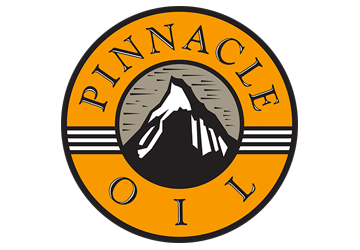 With our aggressive plans for growth, we are confident that the DEACOM solution will keep pace with our business demands. Most importantly, Deacom will be able to leverage the industry experience of their implementation and support teams to help us blend some of the industry's best practices with our current business processes. If you are looking for ways to streamline your process manufacturing business, DEACOM better be on your list.
Kent Morris, President
Pinnacle Oil Holdings, LLC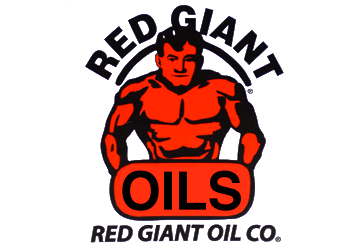 Though it took us almost 22 months to prepare internally for this significant change in systems, we felt confident that DEACOM was the ideal solution from the start. We simply couldn't continue expanding at this rate with our current system and DEACOM offered the advanced functionality and flexibility we need to take us to the next level. The decision to switch was easy.
Roxanne Suiter, Controller
Red Giant Oil Co.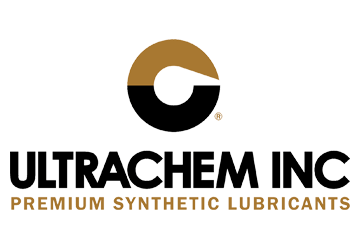 With Deacom, the unique model and guaranteed fixed price provide cost certainty that allows us to confidently allocate money where necessary to help sustain our growth without sacrificing quality. We believe Ultrachem can be more successful and grow faster and more efficiently with Deacom than any other system we evaluated.
Jonathan Rickner, Product Director
Ultrachem Inc.
By providing a platform with the largest functional foundation, Deacom's ERP software provides oil and gas manufacturers the scalability your businesses require.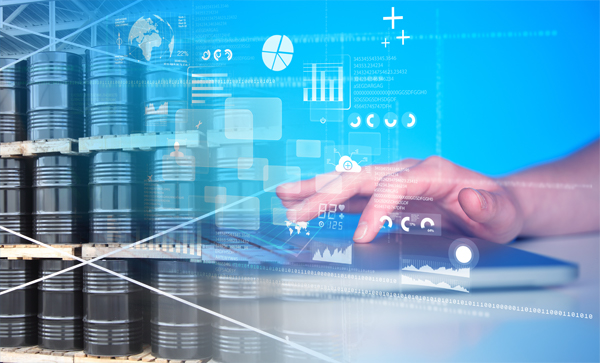 Capabilities that support your manufacturing and distribution needs include:


Accounting and Financial Tools - Enable your accounts receivable, accounts payable, labor tracking, inventory control, and job costing to all flow into your general ledger from a centralized source of data
MRP System - Avoid downtime and expensive disruptions to operations with the ability to ensure that the right materials are available at the right time for production and finished products are available for delivery
Document Generation - Create, maintain, and print the proper documentation and labels necessary to meet shipping requirements
Inventory Management - Using the warehouse management system (WMS), track real-time inventory levels across multiple facilities
Customer Relationship Management (CRM) - Track ongoing customer relations, contact details and notes, and maintain a high level of control over your supply chain vendor management with the built-in CRM tools
We specialize in serving industries just like yours