We understand your critical business issues.
Deacom's ERP platform provides meat processors and packers a unified software solution that includes the ability to:


Track yields at each phase of the production process for regulatory reporting and costing purposes
Retain complete visibility of inventory and tightly control and validate those levels
Automatically generate labels with SKU, catch weight, and lot numbers for use within the built-in warehouse management system
Control and manage customer shelf life requirements based on the expiration date of a lot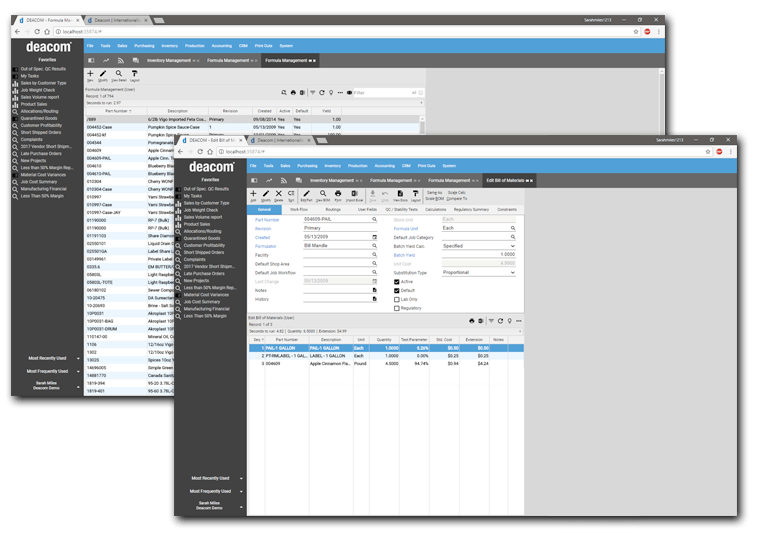 Why Deacom Exists
In this whiteboard session, Jay Deakins, Founder and CEO of Deacom, discusses the approach that DEACOM ERP software takes to address the specific, often complex needs of batch and process manufacturers.


Automate your catch weight production
Meat processors who are producing catch weight items can gain a true competitive advantage from Deacom's AutoFinisher. With this automation tool, there is no longer a need to manually label individual products based on their unique weights as they come off the production line. Integrated with scales in your production line, the software confirms that the catch weight item adheres to the weight specifications maintained within the core ERP system. It then produces the appropriate label for the product with the catch weight, serial number, and a barcode so it can be later used within the warehouse management system.
Manage shelf life and best-before dates
The concepts of shelf life and expiration dates are a crucial focus of any reputable meat producer. Deacom's native warehouse management system provides options for inventory controls, which includes defining FEFO (First Expired, First Out) rules on products. If set, the system will suggest the FEFO lot for lot controlled items when reserving, issuing, and staging. FEFO inventory selection is built into DEACOM ERP software, so the system will always identify the first product that is going to expire and meets the shelf life requirements of your customers.
What our customers are saying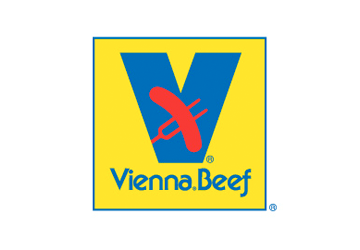 In addition to our confidence in the DEACOM model and functional fit, we have confidence in Deacom as a long-term partner. I put a lot of value on the personal element of an investment such as this, and Deacom emerged as a true partner. We are excited to move forward with them as a collective team.
Jack Bodman, President of Operations
Vienna Beef LTD.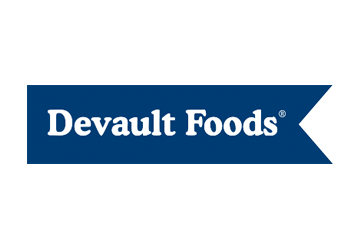 We were managing various, independent systems often causing discrepancies between reports. For our company, minimal margins of even a penny can make a significant impact on our business's bottom line and a reliable ERP system like DEACOM allows us to create more accurate pricing plans. Their unique, single-system software model puts them far ahead of other ERP providers and allows process manufacturers to dive deep into their data to conduct accurate forecasting.
Brett Black, President and CEO
Devault Foods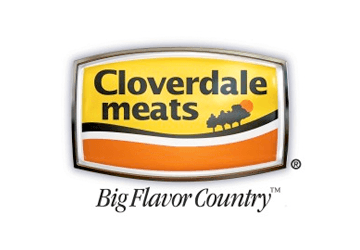 In addition to our appreciation for the DEACOM software model, we were impressed by their dedication to learning the Cloverdale business and genuine interest in our success with implementation. The buy-in we received internally made making the decision to move forward that much easier.
Miranda Bergquist, Finance Executive
Cloverdale
With specialized features developed specifically for customers in the meat production and processing industry, Deacom's ERP software provides you with the largest functional foundation in a single platform.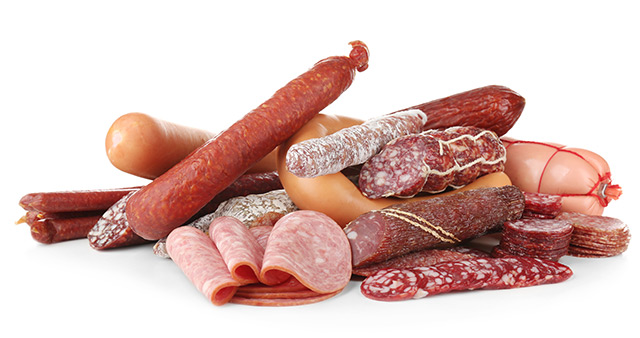 We specialize in serving industries just like yours