Challenged with unique industry requirements?
With a platform dedicated to process manufacturing customers in the adhesives and sealants industry, Deacom can simplify your ERP environment and provide you the ability to:


Manage private label formulations for multiple customers
Control your warehouse processes with a built-in WMS
Create and print the proper documentation that meets regulatory requirements
Enforce product quality to build quality customer relationships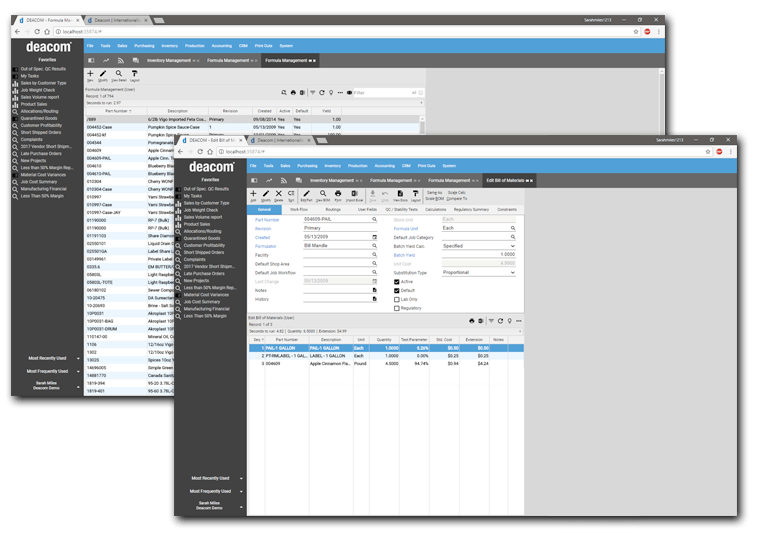 Why Deacom Exists
In this whiteboard session, Jay Deakins, Founder and CEO of Deacom, discusses the approach that DEACOM ERP software takes to address the specific, often complex needs of batch and process manufacturers.


Enable total process control
Deacom's ERP platform can streamline your entire production process. Quality control checkpoints are built directly into the system, assuring important steps are never ignored and customer requirements are always met. Elements such as formulation management, production scheduling, and order management all live within the core ERP software giving you centralized visibility of the entire process.
Regulatory made simple
A strong, process control driven ERP foundation can allow you to make regulatory compliance an asset rather than a headache. With total control over tasks such as generating shipping documents, DEACOM ERP will allow you to seamlessly generate GHS labels and SDS forms.
Control inventory
Real-time access to accurate data is critical to making good business decisions – especially when it comes to inventory. Deacom's ERP foundation enables all functionalities like MRP, forecasting, and cycle counting to work together to deliver comprehensive and correct data at any given time.
We specialize in serving industries just like yours