We understand your critical business issues.
Whether you contract manufacture, co-pack, or produce your own dairy products, Deacom's full suite of business management tools support your complex requirements in the areas of production, quality control, warehousing, scheduling, regulatory reporting and compliance, and traceability, to name a few. Deacom accomplishes this with the largest set of functionality within a single ERP platform. Going beyond basic accounting and inventory management, Deacom's ERP software provides dairy processors the specific tools needed to successfully run their businesses.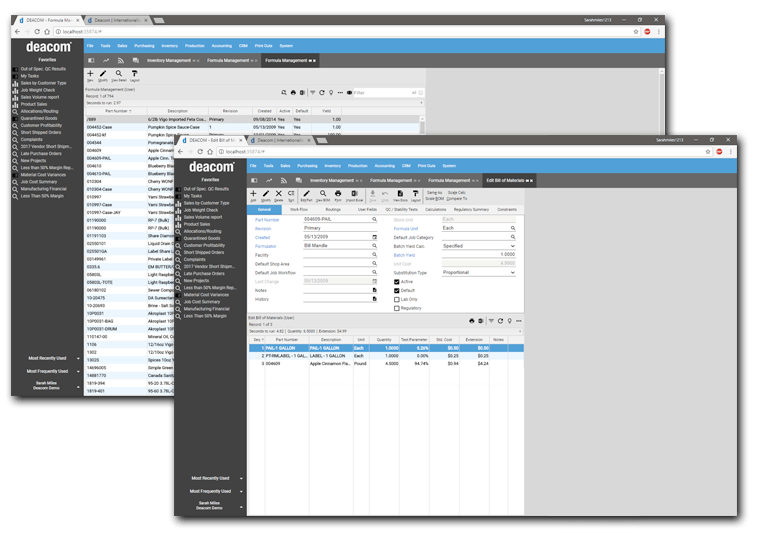 Why Deacom Exists
In this whiteboard session, Jay Deakins, Founder and CEO of Deacom, discusses the approach that DEACOM ERP software takes to address the specific, often complex needs of batch and process manufacturers.


Reduce complexities as your business scales
With its inherent capabilities, DEACOM ERP can help you eliminate multiple legacy business systems and modernize your overall ERP technology without impeding scalability.
Focus on what matters: Your customers
Improve your direct store delivery experience with customers, facilitate multi-channel sales with built-in ecommerce capabilities, and manage private label product development with customer specific processing requests.
Gain real-time visibility to everything
Track changing hauler pickup schedules, monitor fluid pricing structures, keep tabs on production lot tracking, and quickly access all quality control release information for finished goods. The activity and data across multiple facilities are managed from Deacom's single system ERP.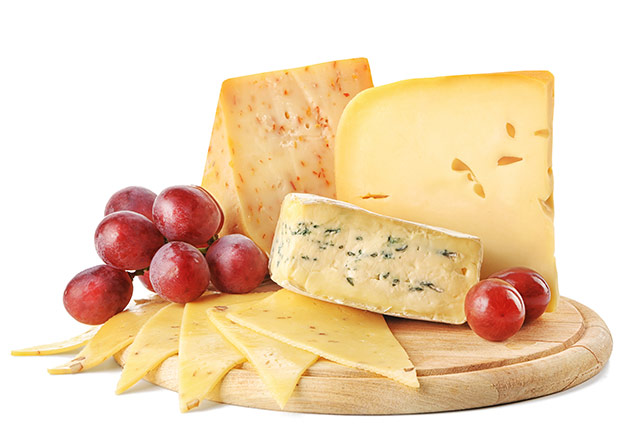 DEACOM ERP provides the necessary capabilities for dairy manufacturers to reach their business goals. Our system has the tools to help you:
Increase your gross profit
Build planning and scheduling transparency
Create and implement manufacturing process controls
Provide perpetual inventory management
Handle unique customer requirements
Monitor all business aspects in real time
With a comprehensive platform developed for process manufacturers in the dairy industry, Deacom can simplify your ERP environment and provide you the ability to:
Optimize production and purchasing based on seasonal product demand
Streamline your process for making changes to the production schedule
Centralize supply and demand data for purchasing activities through material requirements planning
Utilize the warehouse management system to receive, scan, and track raw materials seamlessly
Record direct store delivery transactions, track inventory levels, record returns, and handle all order and cash reconciliation electronically
Enforce FEFO (First Expired, First Out) inventory management rules to reduce unnecessary waste
Automate quality control inventory release processes and prevent warehouse staff from transacting with lots in QC hold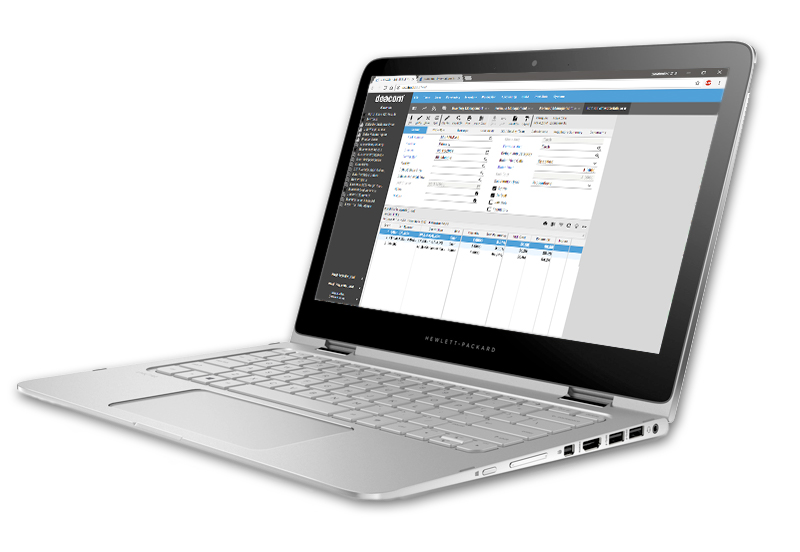 We specialize in serving industries just like yours