What makes the implementation of our enterprise resource planning system different?

Completely avoiding software customizations
In an industry where the ERP implementation failure rate is at 30%, some of the biggest hurdles that must be overcome are unexpected functionality gaps. Software demonstrations alone cannot uncover every business process, so customizing the application is a typical approach to solving these challenges. Unfortunately, as our customers will attest, that method leads to costly maintenance upgrades and inevitable version-locks. Our remedy to any of these gaps is not to customize the software, but to create enhancements to the base code - at no extra cost. We average completing 22 enhancements per customer implementation.

Utilizing best practices with our industry expertise
Deacom focuses exclusively on manufacturers and distributors. It is one of the reasons our customers choose us when they require new business management software. As a result, our experienced teams have deep industry knowledge to help your business take advantage of best practices, while also maintaining your unique business processes that differentiate you from your competitors. We provide continuous guidance throughout the implementation of the erp system and help you solve any number of business problems along the way.

Providing a guaranteed fixed price
Anyone who has been through an ERP implementation in the past knows the impact that cost uncertainty can have on the project's success. Deacom's unique model and fixed price provide an unmatched level of assurance to our customers going into an implementation. We do not provide cost estimates or ballpark figures for your implementation. Instead, all costs are outlined up front and guranteed for the implementation. This provides our customers with full visibility into what their total cost of ownership will be and allows them to plan for the growth of their business.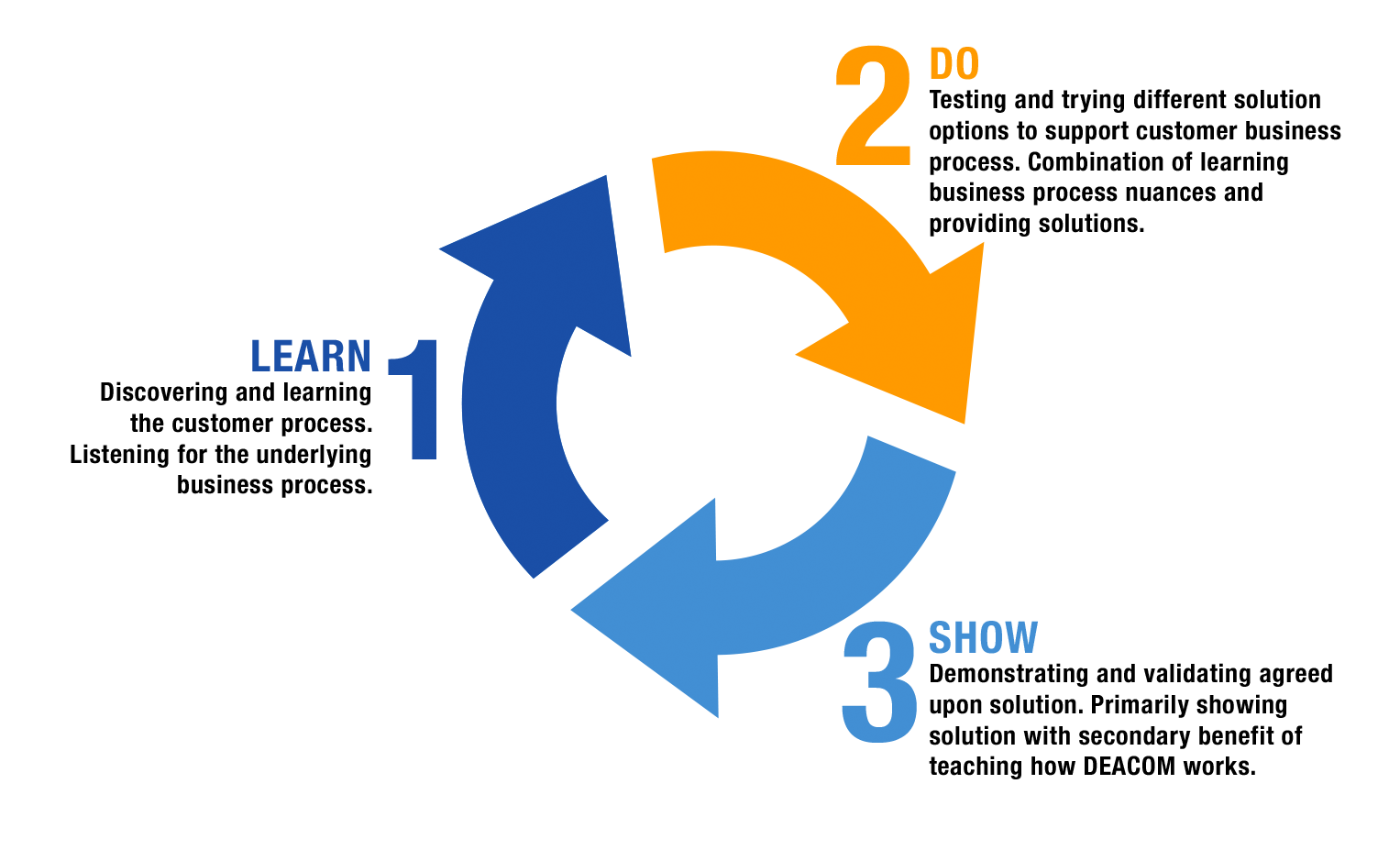 Focused on business processes:
The "Why-driven" approach
Deacom takes a "Why-driven" approach to the ERP implementation process. This means that our focus is on understanding all the different aspects of your business processes first, before ever providing a solution for them in the software. We do this by asking a lot of questions:


What are the problems you have today?
Why do you follow certain procedures?
What are you doing today because your current software makes you do it that way vs. what are you doing because that's important to your business?
What are you doing because you want to do it vs. what are you doing because you have to do it?
These are the kinds of questions you can expect us to ask in order to understand your goals and identify the best methods for achieving them in the software. They become the keys to successfully implementing the erp system.