Warehouse Management System
Track lots, manage inventory, and enable centralization of your WMS system.
LEARN MORE
Benefits of Real-Time Inventory Management ERP
With Deacom's single-system approach, the Warehouse Management System and its inventory management capabilities are included as part of the overall ERP platform. When WMS software runs on the same set of business logic as the main application, the result is a a simplified solution that will allow your manufacturing and distribution operations to reach new levels of functional accuracy and better visibility for management.
Utilize 2D barcodes to streamline transaction processing
Implement strict process control through user restrictions and prevent shipping untested product
Provide real-time data for improved supply chain operations
Benefit from the shared security that exists with the ERP software and the Warehouse Management System
Track serialized individual units, containers, and pallets
Reduction in Inventory Variance
In this customer insight video, Noah Wallace, CIO of Silver Spring Foods, discusses the reduction in inventory variance that the business achieved after implementing Deacom's ERP software.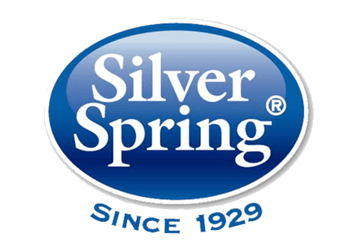 The Single System Approach
If there is one thing to understand about what a warehouse management system is, it's that it does not have to be a bolt-on or 3rd party application. Deacom's warehouse system is built into the ERP software and completes all transactions within the one environment. This ensures a level of process control that separate systems cannot provide. All of the warehouse transactions are done in real-time, helping you improve inventory visibility of your growing business.
Enforce strict process control
Our robust ERP system promotes strict process control in each warehouse transaction. This drives scalable, repeatable practices that are critical for any manufacturing and distribution facility. By using modern barcode scanning practices, you can ensure the warehouse team does not ship lots that are on QC hold to customers.
GS1-128 Barcode Tracking
GS1-128 barcodes are a high density barcode that uses application identifiers such as best before dates, batch numbers, quantities, and weights. The ability to track multiple data points for a single lot is a must-have for proper inventory management. Often used in receiving, job issuing, job finishing, and sales reserving, Deacom's inventory management system uses GS1-128 barcodes to drive warehouse efficiency and promote proper lot tracking.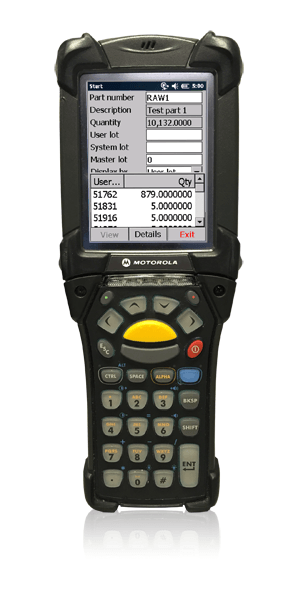 Take Operational Control of Your Warehouse
Deacom's warehouse management software provides you with the process controls for:
Creating Barcodes for Warehouse Transactions
Receiving Purchase Orders
Shipping and Receiving Inter-Company Transfers
Receiving Dock Inventory Putaway
Managing and Processing Quarantined Inventory
Moving Inventory
Picking Inventory for Production Jobs
Putting Away Inventory
Picking Inventory for Sales Orders
Shipping Sales Orders
Shipping with FedEx and UPS
Generating Shipping Documents
Scheduling Warehouse Docks
Adjusting Inventory
Completing a Physical Inventory
Performing Cycle Counts
Inventory Reporting
Final Staging
Multi-step Reserving
A unified WMS and ERP system with capabilities to support multiple areas of your business
Barcodes
Add multiple data points to a single GS1-128 barcode and allow the warehouse team to scan it for completing transactions
Print multiple barcodes from within a transaction in the WMS to add onto inventory
Gain full support of serialized and catch weight inventory on the scanner
Purchasing
Allow the receiving team to rapidly move through incoming shipments from your supply chain
Reduce errors and increase efficiency by scanning received inventory
Provide your vendors with a label generating tool to comply with labeling requirements
Automatically generate the expiration date of the product which can be overriden by the user if necessary
Production
Facilitate efficient movement of raw materials to jobs through issuing and staging transactions
Complete product labeling for future transactions no matter if you are finishing in bulk or incrementally
Ensure tight controls over inventory with the checks and balances available throughout the entire management system
Maintain strict lot tracking while allowing the warehouse team to control the finishing process
License Plates
Utilize license plates to efficiently move items around the warehouse in a single transaction
Build and track full or partial catch weight pallets throughout the warehouse
Sales
Enable a zone picking strategy to improve sales order picking
Ensure accurate order fulfillment by picking and staging sales orders in advance, based on lot recommendations by the inventory system
Maintain strict control over the selection of appropriate lots for shipment including, first in first out (FIFO), first expired first out (FEFO), and more
Print customer specific item and shipping labels without the sales or shipping teams having to remember to generate them each time
Generate the certificate of authenticity (COA), bill of lading, and any other required shipping documentation directly from the warehouse management system
Physical Inventory
Move inventory between locations
Utilize cycle counting within the application to increase inventory accuracy and eliminate the need for that dreaded, year-end, full physical count
Improve count efficiency and accuracy by providing the warehouse team with the ability to scan inventory and location barcodes
Reserve inventory for sales or production orders
Serialization
Implement an unlimited number of serialization levels for your inventory
Each Serialization - Serialize individual units upon receipt or completion of production
Container Serialization - Place multiple units into a serialized container or box
Pallet Serialization - Load containers onto a serialized pallet