DEACOM is a powerful Web-based ERP system for batch and process manufacturing.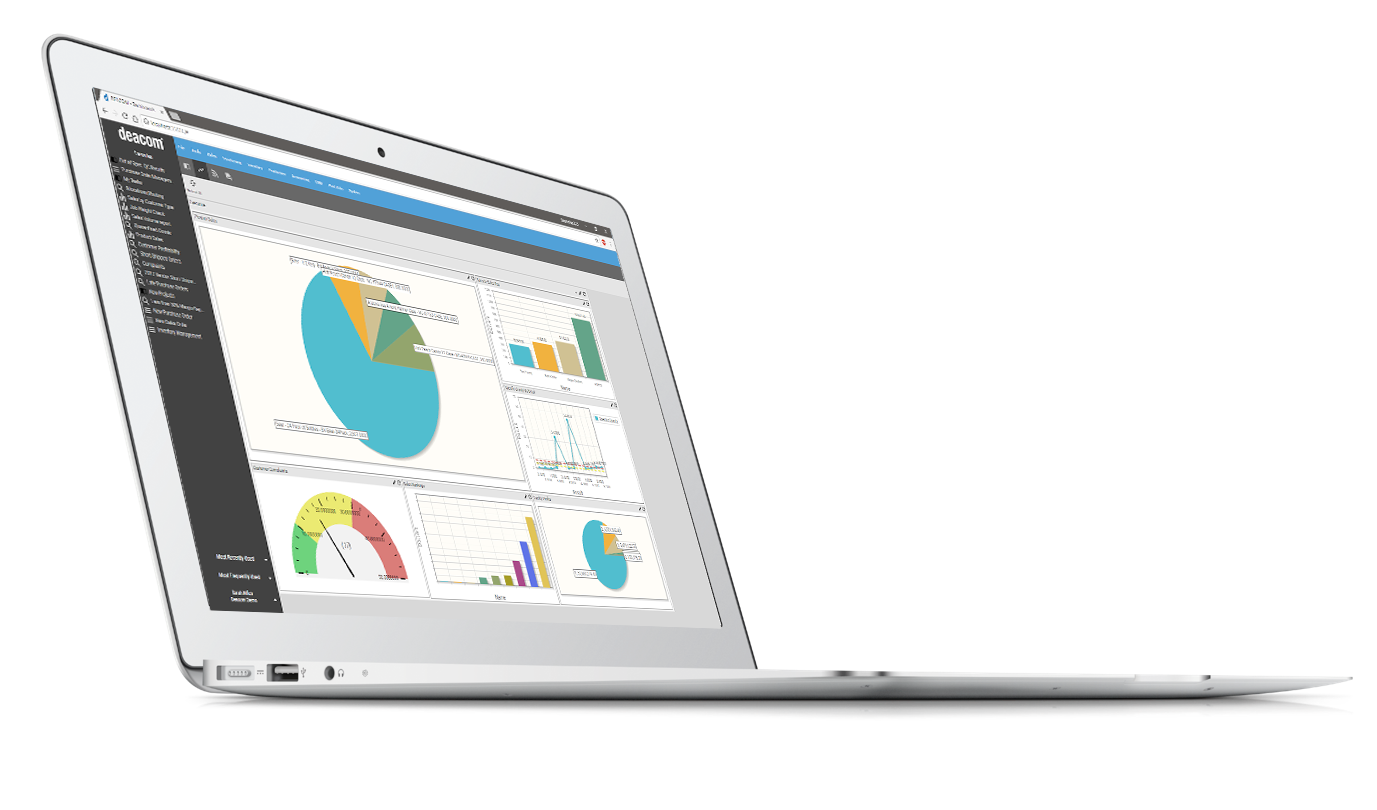 User-friendly
Deacom started with a strong foundation and then steadily added functionality to the DEACOM ERP application using the same set of base objects. We are also fanatics about making things as simple as possible. This strategy drives consistency and usability throughout all of the DEACOM ERP software.
Ubiquitous
As a Web application, DEACOM ERP can be run anywhere on a device with a browser. Whether you are running a ChromeBook, a MacBook or your Tesla's onboard computer, DEACOM ERP software is at your fingertips.
Wrapper-less
We have not just built a Web wrapper around an old executable application, we have rebuilt the entire system with modern Web-development tools. The fruits of our labor result in a seamless deployment across all platforms.
Scalable
Deacom's single-system ERP software is capable of scaling with your business as requirements change and evolve. This will enable strong process control to be implemented in support of your own business's growth.
Industry Specific Features and Functions
DEACOM ERP software is always evolving. Our rapid development cycle combined with the Kaizen methodology we follow, ensures that our technology continues to grow with industry demands.