Improve Customer Relations with Deacom's Ecommerce Solution
Deacom's single-system ERP platform includes ecommerce capabilities that can enhance the product ordering experience for your Business-to-Business (B2B) or Business-to-Consumer (B2C) customers. As part of an all-inclusive system, DEACOM allows for the seamless movement of real-time transactions between the ecommerce solution and the ERP platform:
Product updates are automatically updated on the ecommerce site as changes are made in the core system
Customer orders are accessible in real time within the order management system
Reports are generated from multiple sales channels to include the most up-to-date information

B2B Ecommerce
Deacom's ecommerce software includes the features manufacturers need to sell their products to retailers and wholesalers. This includes restricted access, customer-specific pricing, and product categories – all managed from within the ERP system.

B2C Ecommerce
Built within the single platform, DEACOM Ecommerce can be used to serve the consumer market and provide a simple-to-use shopping experience for your retail products. Set up special promotions and product recommendations without the need for a separate system.
No more redundancies
Deacom's ecommerce platform does away with the need to decide where your business logic resides. All business functionality and data such as customer information, item pricing, taxing, and order processing reside in one place – the single-system ERP.
Ecommerce software that scales with your business
Whether you have 500 or 5000 different products to sell, Deacom's ERP solution provides you with the tools to manage your master data, along with the front-end ecommerce system to deliver products to your customers.
Industry Specialists
Because we are focused on manufacturers and distributors with complex requirements, Deacom's ecommerce solution is well suited to meet the needs of the Food & Beverage, Cosmetics, Nutraceutical, Specialty Chemical, High-tech, Medical Device, and Paint & Coatings industries.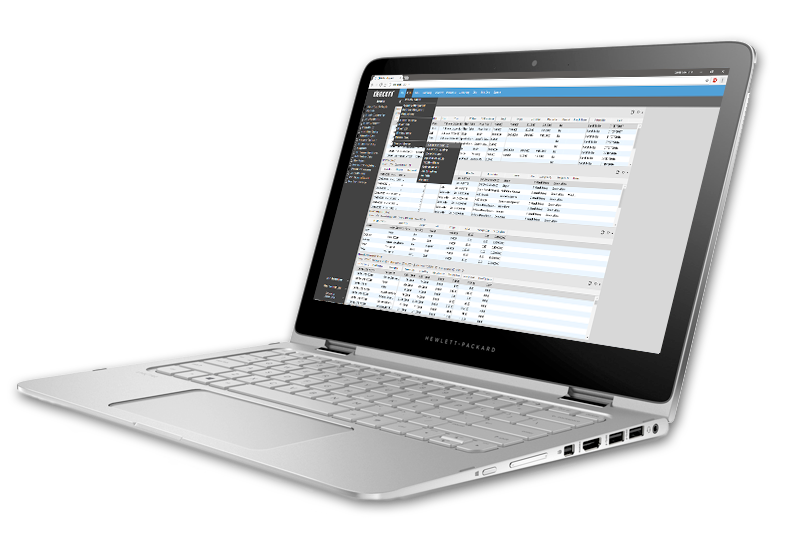 Deacom's ecommerce capabilities provide manufacturers with a storefront that is tied directly into DEACOM ERP. This single-system approach ultimately makes running your business and managing product orders that much easier to maintain. Key features and benefits include:
Provide real-time inventory levels to customers
Create individual customer logins with contact information and personal preferences
Access updated data within DEACOM instantly when orders are saved or canceled
Allow users to set up order templates for recurring purchases
Consolidate sales reporting across all sales channels
Configure product exclusions for certain customer groups
Ensure secure credit card transactions with AES256 encryption
Deliver a consistent brand experience with support for company graphics and color schemes
Provide a positive user experience with a fully responsive site layout that works on any platform and any device