Serialized and Catch Weight Production




Enable process control with the DEACOM AutoFinisher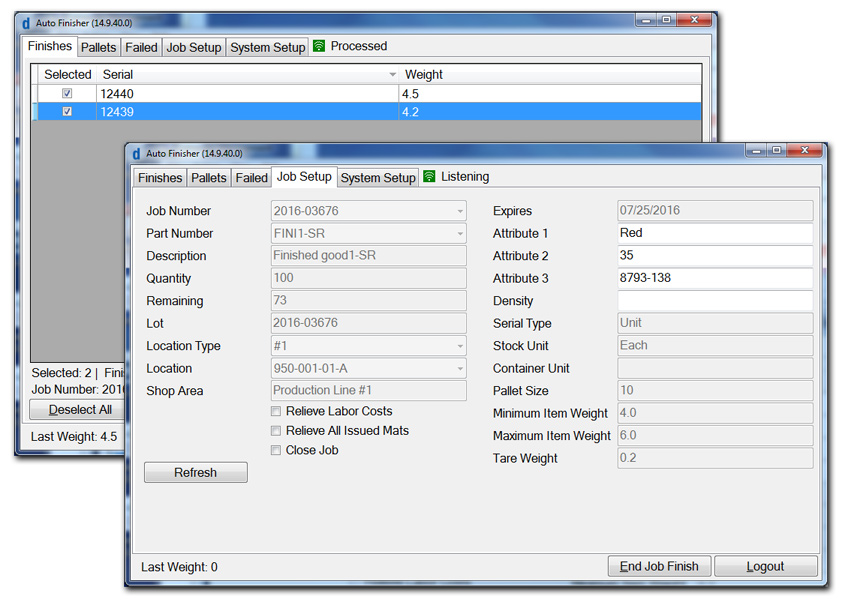 The DEACOM AutoFinisher
The AutoFinisher is a production capability of Deacom's enterprise resource planning system and is built specifically for manufacturers of serialized and/or catch weight products. The tool can efficiently weigh, serialize, label, palletize, and report on your production. The DEACOM AutoFinisher provides the most value to industries like food and pharmaceutical, where requirements for serialization and catch weight production adds complexity to the manufacturing process.


Sync production data from AutoFinisher to DEACOM ERP for real-time reporting
Palletize and generate a license plate label for all finished products
Move jobs from scale to label in under one second
Production automation benefits for batch process manufacturers

For food manufacturers producing catch weight items, the AutoFinisher automatically confirms that the item adheres to the weight specifications maintained within DEACOM ERP. It then produces the appropriate label for the product with the catch weight, serial number, and a barcode to be later used within DEACOM Warehouse Management System.

For pharmaceutical or nutraceutical manufacturers running production lines well over 100 units per minute, sustaining this rate while meeting product serialization requirements set forth by new regulatory laws such as the U.S. Drug Supply Chain Security Act (DSCSA), is of great concern. The DEACOM AutoFinisher is able to generate serial number information and print relevant labels at unit, case, and pallet levels without affecting production speed.
Production automation features of Deacom's AutoFinisher
Receive catch weight values directly from a scale or a machine without vendor configurations
Manage minimum and maximum weight thresholds directly within DEACOM ERP to ensure data accuracy of finished goods
Provide the required serialization for each unit, case, and/or pallet produced
Palletize the product onto a master lot with the corresponding pallet label
Create product labels with GS1-128 barcodes and the required information including product number, catch weight, serial number, and expiration date
Monitor performance of work centers and operators directly within the core ERP software
Perform tests of the scale reader without a scale, and without interrupting production, using the built-in loopback functionality
Process job finishes and generate labels offline when a network connection is unavailable. DEACOM ERP will automatically be updated with relevant information when a connection is re-established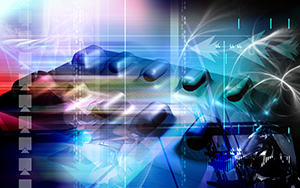 Explore more of Deacom's ERP software