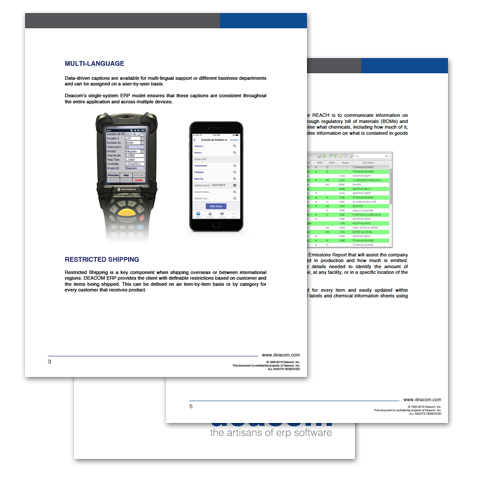 Internationalization - Meeting Global Requirements Within Deacom's ERP Software
International businesses are faced with a wide range of challenges in order to operate effectively in multiple countries. Deacom's ERP software ensures that customers are able to operate in multiple countries and meet the different requirements surrounding regulatory documents, language, shipping restrictions, currency, tax, and reporting.
View Now
Download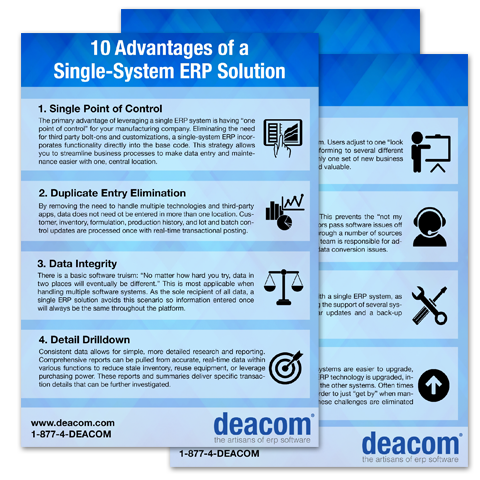 10 Advantages of a Single System ERP Solution
When ERP software was first developed the dream was to create an application where information was shared freely between all departments of an organization. The purpose of ERP was simple; facilitate the flow of information and by doing so simplify the complexity of the organization. Integrated software systems were developed and implemented. Sounds like a dream come true. Unfortunately, the reality is often closer to a nightmare. While the idea to create one central location for all information was good, multiple systems bolted together create multiple silos of information and, much like links in a chain, the connections between them are the weakest points in every ERP system.
Download